Eric Brouwer: Crypto market remains challenging in Ireland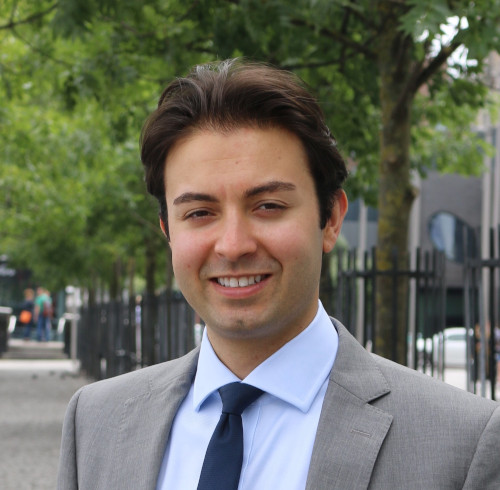 Eric Brouwer, trainee solicitor at LK Shields LLP, comments on the state of the Irish crypto market.

Operating in the Irish crypto market remains a challenge. Unlike in other jurisdictions where regulatory clarity has been provided, in Ireland, crypto businesses continue to operate in a grey area.
This has consequently put pressure on these businesses with some even reporting the loss of banking facilities due to regulatory concerns. In this article, I discuss the state of the Irish crypto market and touch upon the Central Bank's response on the proposed EU crypto market regulation.
Banking and regulatory hurdles
The small cohort of Irish crypto businesses consisting of exchanges, ATMs, wallet providers, custodians, and mining operators (collectively "Irish Crypto Businesses"), continue to face challenges. Volatile prices, the bursting of the ICO bubble, regulatory crackdowns, and a disappointing "halving" of bitcoin are all factors that have imposed headwinds on the growth of this nascent industry. What is more, some Irish Crypto Businesses have had their banking facilities cut-off due to a perceived heightened risk of money laundering, despite them citing full compliance with the 5th Anti-Money Laundering Directive.
As a result, some Irish Crypto Businesses have had to obtain banking facilities from banks established in jurisdictions that are more open to crypto service providers. This is a bit of a shame from an Irish perspective as the crypto industry continues to show signs of maturity, especially in terms of developing banking relationships. For instance, in New York, a prominent crypto exchange recently secured banking services from one of the largest banking businesses in the world.
The main difference between the New York and Irish crypto market however comes down to regulation as the former jurisdiction has a regulatory framework that covers some crypto businesses. Ireland on the other hand has been drastically slow to act in this space with the Oireachtas and Central Bank providing little to no regulatory guidance. This lack of regulatory clarity not only slows development in this space but also imposes hurdles as Irish Crypto Businesses continue to operate in a grey area.
Missed opportunities
Instead of promoting crypto, Ireland has chosen to herald blockchain as the next greatest thing since sliced bread. This has consequently skewed the perception of crypto in Ireland as "bad" and blockchain as "good". For instance, the Central Bank has released two warnings on crypto, both of which paint crypto as a dodgy asset class prone to manipulation and ripe with risk. Of course, that sentiment is rightly justified in many respects. The problem however is that it has painted the Irish crypto industry with such a broad brush that it has caused the Irish crypto market to lag behind other jurisdictions.
For example, the first ever regulated bitcoin closed-ended fund was listed on the Toronto Stock Exchange. Ireland as a global leader in fund domiciliation could follow on the heels of this approach, subject to any product passing muster with the Central Bank. Indeed, Ireland has already planted the seeds for a regulated crypto product as one of the largest crypto custodians expanded onto the Emerald Isle not too long ago. Now all Ireland needs is a little push in the right direction to provide regulatory clarity that will enable Irish Crypto Businesses and crypto products to flourish.
Somewhat surprisingly that push may come from an unlikely ally, the Central Bank. In a formal letter to the European Commission, the Central Bank made comments in support of developing an EU regulated market for crypto. While any such regulatory framework is years away, Irish Crypto Businesses should view this positively as it may bring regulatory clarity that much closer. The prospective application of a regulatory framework should also provide comfort to local Irish banks that have cut off their services to Irish Crypto Businesses.
Toughing it out
In the meantime, Irish Crypto Businesses will have to tough out the "crypto winter", deal with the challenging banking market, and the supressed appetite for crypto globally. If that was not enough, they will also have to navigate the COVID-19 crisis.
Although that will not be an easy task, Irish Crypto Businesses should find themselves in a stronger position than conventional businesses as they typically carry out their activities online. This means playing to their strengths by trying to capture more online business as the world and Ireland continue to adjust to COVID-19 living and working arrangements.
For now, and until such time that regulatory clarity is provided, the best option may be to keep business as usual and await further developments in this space. As Violet Fane once wrote: "all good things come to those who wait".

Eric Brouwer is a trainee solicitor at LK Shields LLP.