NI: Equality watchdog investigating complaint over legacy proposals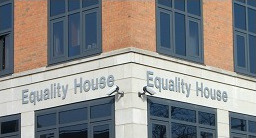 The Equality Commission for Northern Ireland is investigating claims that the Northern Ireland Office (NIO) broke the law by failing to publish an equality assessment of its legacy proposals.
The watchdog is investigating after a complaint was filed by the Committee on the Administration of Justice (CAJ) and the Pat Finucane Centre, the BBC reports.
The groups, which oppose the NIO's proposals to "protect veterans from vexatious claims", argue that the government is required to release an equality assessment under section 75 of the Northern Ireland Act 1998.
In a statement, the groups said: "The equality duty was a core accountability safeguard under the agreement. Whilst the secretary of state may wish to develop legacy policy in secret, the equality duty obliges transparency and needs to be abided by."