England: $4.2bn 'Ukrainian case' adjourned for a year due to Russian invasion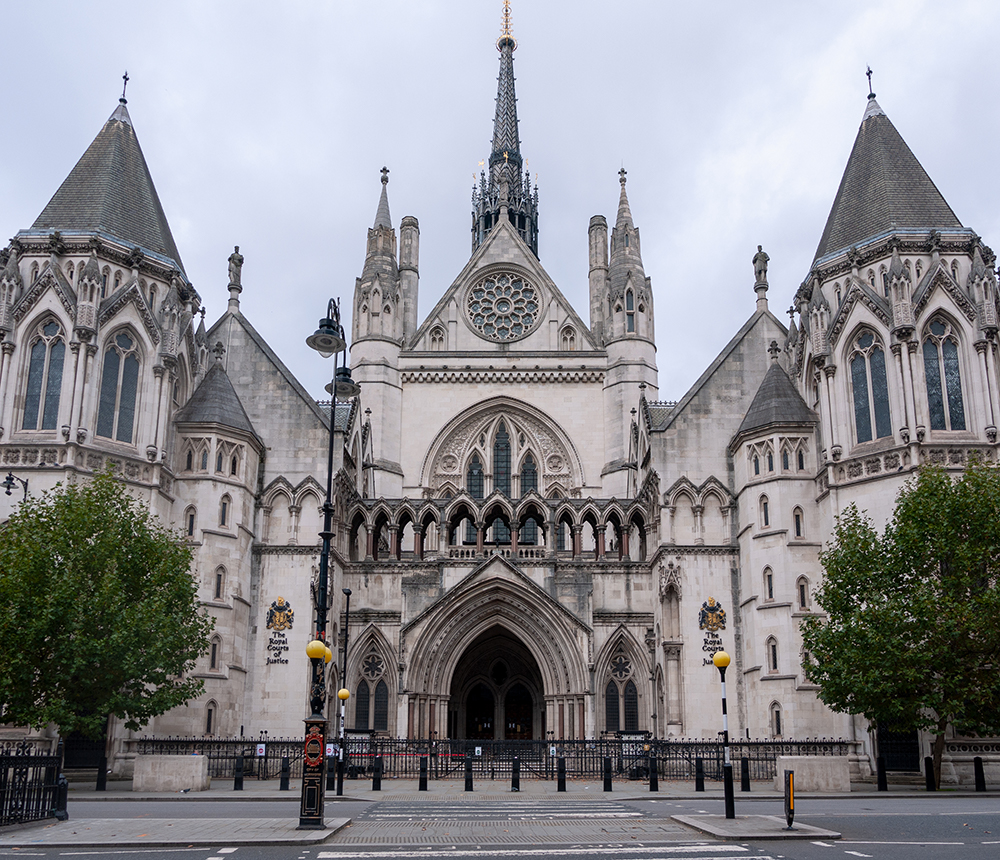 The High Court in London has adjourned a $4.2 billion fraud trial involving a Ukrainian state-owned bank and several Ukrainian defendants on the basis that the defendants cannot properly prepare in light of Russia's invasion of their country.
The case was brought by PrivatBank, the largest commercial bank in Ukraine, against eight defendants, including two men who were among the co-founders of the bank in 1992 and owned more than 80 per cent of shares in it prior to its nationalisation in December 2016.
The bank alleges that the two former co-owners, Igor Kolomoisky and Gennadiy Bogolyubov, orchestrated the fraudulent misappropriation of over $1.9 billion through loans made between April 2013 and August 2014 to Ukrainian and Cypriot borrowers who subsequently entered into "sham" supply agreements with various companies allegedly linked to the two men, including those named as the third to eighth defendants.
The case was originally listed to commence in the High Court on 7 June 2022 and last for 10 to 13 weeks.
However, in a recent judgment, Mr Justice William Trower accepted arguments advanced by the defendants that the Russian invasion and its consequences "have severely impaired a number of essential aspects of the means by which a fair trial can be conducted".
He also noted that men aged between 18 and 60 "have been prohibited from leaving Ukraine" as they are "all subject to potential conscription to assist in the war effort".
"These provisions have not only prevented the first and second defendants from leaving Ukraine should they otherwise have chosen to do so, but they have also made it impossible for other individuals instructed or employed by the first and second defendants to assist in the conduct of this litigation to travel outside Ukraine should it be necessary for them to do so," he said.
The judge said there could be "significant logistical difficulties" in arranging remote evidence from the defendants, and said the court "should be slow to countenance a trial in which there is a genuine difficulty in enabling the defendants to attend if they otherwise wish to do so".
Mr Justice Trower adjourned the case for 12 months, but warned the defendants a further adjournment was unlikely regardless of the situation in Ukraine by that time.
"Even if Ukraine were still to be a war zone or occupied by a Russian invading force, it is most unlikely that that will be insufficient time for the defendants to prepare in a way which will ensure that the trial can proceed," he said.
"If the war turns into a war of attrition, lasting much longer than everyone hopes, it is most unlikely that there will continue to be a justification for an inability to be ready for trial based on the present very great difficulties flowing from the unexpected, and in some respects chaotic, consequences of the initial Russian invasion.
"By then the war will have been going on for over a year and there is every prospect that that court will conclude that the defendants should have made detailed arrangements to mitigate against the risks of the need for any further delay attendant on the war or its consequences."