Employment lawyers to offer pro bono assistance to horse-racing industry workers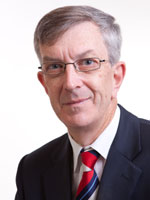 A specialist employment law firm has offered pro bono legal assistance to workers in the horse-racing industry who it says have suffered from a new change in the law.
Richard Grogan, principal solicitor at Richard Grogan & Associates, told Irish Legal News that S.I. 576 of 2018, signed last December, "flies totally in the face of EU law".
The statutory instrument, which came into force on 19 December 2018, clarifies that exemptions from parts of the Organiastion of Working Time Act for the agriculture industry should also apply to those who care for, rear, breed or train racehorses.
Mr Grogan said it represented "an attempt by the Department of Employment Affairs to circumvent EU law to pander to a powerful and influential lobby".
The firm will offer pro bono services to affected workers over the course of 2019 in a bid to discourage the Government from continuing to introduce what it calls "defective" legislation.
In the firm's February 2019 newsletter, Mr Grogan elaborates on why the firm believes the Department has "rolled over to demands from the horse-racing industry … in complete disregard of European law".
He adds: "We do not criticise the minister. She is not a trained lawyer. She could not reasonably be expected to understand the nuances of employment law.
"We are, however, extremely critical of the personnel in the Department who have advised the minister in relation to this. It smacks of complete ineptitude."