ECtHR: Lack of effective remedy for former judge breached human rights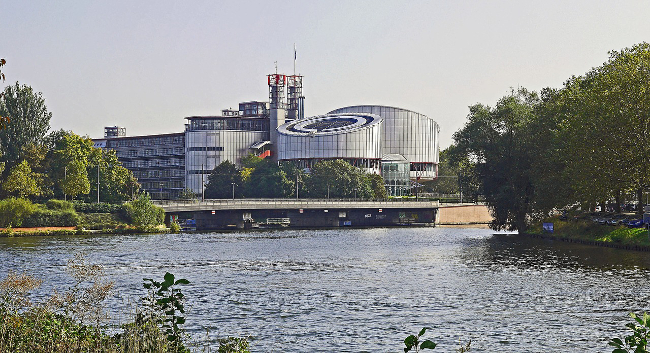 A former Belgian judge was denied an effective remedy to challenge a judicial body's decision in breach of her rights, the European Court of Human Rights (ECtHR) has ruled.
The case concerned a former judge of the High Judicial Council (CSJ) who was suspended from her duties on the grounds that she was facing criminal prosecution.
In April 2012, Michèle Loquifer took early retirement after serving as a judge for 20 years. In June 2012, the Senate, the upper house of the Belgian parliament, appointed her to the CSJ as a "non-judicial member".
In February 2013, she was charged with offences including forgery and using forged documents for acts allegedly committed in her capacity as president of the Nivelles Court of First Instance.
In May 2013, a general meeting of the CSJ adopted an administrative measure suspending Ms Loquifer from her duties while the criminal proceedings were carried out. Following her acquittal in January 2015, Ms Loquifer was reinstated to the CSJ.
The case at hand arose because Ms Loquifer alleged that she had had no remedy by which to challenge the CSJ's decision to suspend her from all duties.
Ms Loquifer alleged that the lack of an effective remedy was a breach of her right of access to a court, granted under Article 6 of the European Convention on Human Rights (ECHR).
Under that same article, she also complained that there had been a lack of a public hearing and that she had been refused access to the minutes of the CSJ's general meeting which decided to suspend her from her duties.
The applications for the case were lodged with the ECtHR on 29 November 2013, 24 January 2014, and 28 July 2014. The judgment, published today, was given by a chamber of seven judges.
The court considered that there had been a "dispute" concerning a "civil right" and that Ms Loquifer had been entitled, in the procedure concerning her suspension from her duties within the CSJ, to the protection afforded by Article 6 of the Convention.
The court also noted that the CSJ is an administrative body and it was not its task to determine disputes, nor could it be considered a court or a "tribunal" within the meaning of Article 6.
As a result of her membership of the CSJ, Ms Loquifer did not have the right to apply to the administrative courts to have the decision in question set aside. The court found that the Belgian government had failed to demonstrate the existence of any remedy enabling Ms Loquifer to have the decision reviewed or set aside.
Accordingly, Ms Loquifer had been deprived of the right of access to a court to appeal the measure and there was a violation of Article 6 of the Convention.