Doireann O'Mahony BL: Oireachtas must deliver inquest reform for the sake of bereaved families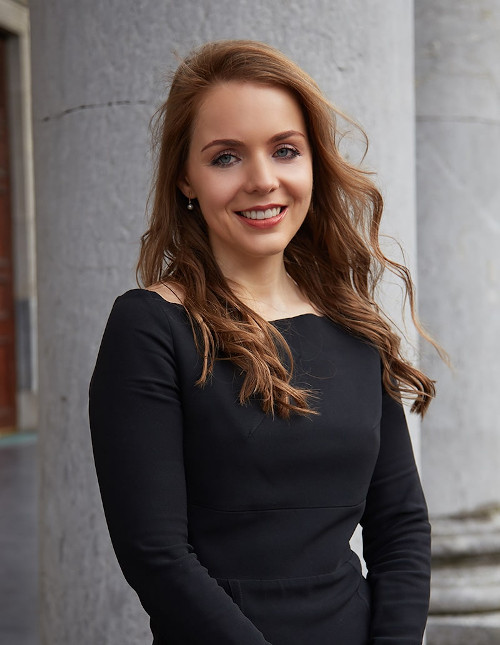 Doireann O'Mahony BL, barrister and co-author of Medical Inquests (2022, Clarus Press), suggests priorities for the Oireachtas justice committee's forthcoming examination of the inquest process.

The news that the Oireachtas justice committee will soon be holding hearings to address reforms to the inquest process in Ireland is to be welcomed.
When someone dies in the circumstances which give rise to an inquest, their family is not just mourning a loss but they are also dealing with the trauma of how and in what circumstances the death occurred. With an anticipated death people can brace themselves emotionally, but with a sudden and unexplained death that is impossible.
Root-and-branch reform of inquests was demanded by an independent working group at the turn of the millennium. Yet here we are 22 years later and disgracefully, those reforms have not yet been implemented.
The bereaved people at the centre of an inquest need our support and compassion but in my experience the system compounds families' suffering.
In the context of some hospital deaths the HSE are particularly defensive, trying to keep the information about how and in what circumstances the death occurred hidden behind confidentiality, even when the person at the centre of the investigation is dead. This should not be the case – nobody is on trial at an inquest, although it can feel as if they are.
A broken-hearted family has to enter a courtroom where people accused of crimes stand trial, listening to professionals recount in public the most harrowing details of their loved one's last moments. Tensions and emotions run extremely high. It is uncomfortable for everyone but much of that could be alleviated if the process were modernised and humanised. An inquest should be non-adversarial, after all.
Fortunately most people may never have to come in contact with the system, but for those who will, we need a coroner service that is geared towards the demands of a progressive 21st century Irish society.
One basic thing we need is a set of coroner's rules. These would be of great assistance for a coroner who may find themselves in the position of having to make a ruling on an issue which does not often arise during the course of their day-to-day work. For example, I was involved in a high-profile joinder inquests last year where the coroner granted the HSE's request for a hearing on an issue in camera and emptied the courtroom while the legal submissions were being heard. This was a highly unusual turn of events – when justice must be administered in public – and if a set of coroner's rules had existed and this scenario had been covered in them, then the family would probably not have found themselves in that difficult position.
Many of the other changes which would be appropriate and in keeping with the mission statement of the Coroner Service would involve shifting the primary emphasis from the coroner's authority over to the needs of the family of the deceased. This change in focus would mean that families and their legal representatives would be guaranteed proper advance disclosure of the documents to be relied upon at inquest.
For fair procedures there must be a facility so that families and their legal representatives can prepare relevant questions in advance of the inquest. Investigations into deaths in a medical setting rely heavily on records made at the time of the event, but where such records are deficient and where an internal and/or external investigation has been conducted, completed and accepted, this too should form part of the investigation and not be unreasonably withheld.
It would be helpful if provision could be made for formal training for coroners as well as of course proper funding and resources so as to enable them to fulfil their role as best they can, and provide a service that is in keeping with the mission statement.
There is a serious issue in relation to the enforcement of recommendations made by a coroner or jury at inquest, with families left disappointed at the lack of follow-through afterwards. Yes, there is a moral weight to recommendations, but at present there is no imperative for the agencies or entities contacted to follow through or report back to the coroner or the family of the deceased person. Reform should give these 'recommendations' some teeth because in their present form, they are of little or no comfort to families who too often see similar preventable deaths recur and wonder: "What was the point?"
The coroner's discretion must be one of the widest of any legal office, and this must be constrained by the European Convention on Human Rights (as well as Bunreacht na hÉireann) and the calling of the witnesses and admission into evidence should be the object of close scrutiny when the most extreme of human rights violations are involved.
Meaningful reform is what bereaved families wish for – and it is the very least they deserve.
Doireann O'Mahony BL is a barrister with extensive experience representing families at medical inquests. She is a co-author of Medical Inquests (2022, Clarus Press).