DLA Piper to agree travel budget with clients to reduce carbon footprint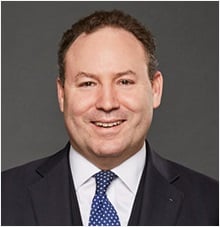 DLA Piper is to agree a travel budget with its clients as part of a new series of measures to reduce its carbon footprint in the next two years.
The move is part of a wider project of the firm's to commit to targets halving its greenhouse gas emissions by 2030 compared to pre-pandemic levels.
This will initiatives including sustainable procurement, a thoughtful travel policy, carbon accounting, cloud-based data management for every office and an internal engagement campaign.
The policy will see the firm agree a budget with clients that will consider the frequency of international trips as well as emissions and how best to organise a meeting.
Managing director for sustainability and resilience JP Douglas-Henry said the firm "won't have the same frequency of meetings".
He added: "We are all committed to a sustainable future, and this will require both a cultural and professional change."
The firm has appointed 200 emissions champions to promote best practice in each of the firm's functions. They will scrutinise how each practice performs with a view to improving overall standards.
"Soon our balance sheets will reflect the sustainable values we subscribe to," Mr Douglas-Henry said. "It is about the world we will leave to our children. We say this pandemic has brought about lasting consequences. But Covid-19 was a dress rehearsal of what climate change will mean for everyone."
The firm has also committed to sourcing 100 per cent of its electricity from renewable energy sources by 2030, up from 61 per cent at present. This will be achieved in stages, with the UK, Ireland and mainland Europe sourcing 100 per cent of electricity from renewable sources by 2025, and remaining offices by 2030.
DLA Piper in Ireland's new office at 40 Molesworth Street was extensively renovated in 2017 with sustainability and energy efficiency at the forefront of the design.
Graham Quinn, head of real estate at DLA Piper in Ireland, said: "Reducing the impact that the firm has on the environment is a shared firm-wide goal and in Ireland this is clearly demonstrated by the choice of our new office at 40 Molesworth Street."