DLA Piper makes double appointment in Dublin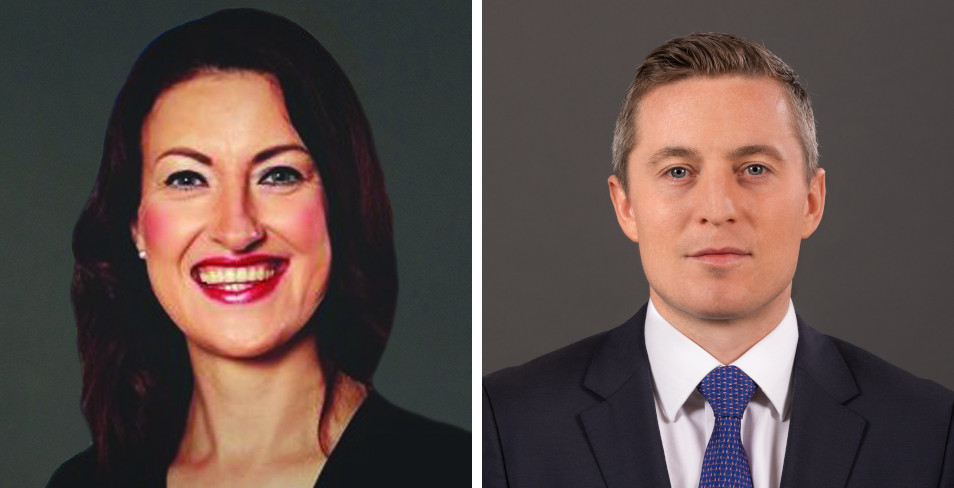 Global law firm DLA Piper has announced the appointment of Eimear O'Brien and Darach Connolly to its litigation and regulatory practice in Dublin.
Ms O'Brien has joined the firm from the enforcement division of the Central Bank of Ireland (CBI) and is now responsible for managing DLA Piper Ireland's financial services regulatory practice.
She specialises in the financial services and insurance sectors and has experience in financial regulation with a particular focus on banking regulation, retail financial services, payments, insurance regulation and fintech and other conduct of business and governance requirements.
Prior to the CBI, Ms O'Brien worked in Matheson's financial institutions group, and also has experience working in the UK where she advised banks, payment and e-money firms, insurers and other financial institutions on regulatory issues.
Mr Connolly is now leading DLA Piper Ireland's competition team, having previously worked at Van Bael & Bellis in Brussels and at Matheson, where he was an associate in the firm's EU, competition and regulatory team.
He advises on a wide range of EU and national competition law and brings with him vast, specialised and very rare experience working on complex competition and consumer matters across a wide variety of industries in Europe and Ireland. He has a particular focus on the food, consumer, technology and life sciences sectors.
David Carthy, country managing partner for DLA Piper Ireland, said: "Ireland is a key location for US and other multinational companies. We operate across all sectors, including technology, life sciences, food and consumer, real estate, insurance, and financial services.
"It is, therefore, important that we have a strong litigation and regulatory capability that supports all of these industries as part of our strong and integrated global offering. We are delighted to grow our team further with the addition of Eimear and Darach and I welcome them both to the firm."
Caoimhe Clarkin, partner and head of the litigation and regulatory team, added: "We are building a strong, highly skilled and diverse team that delivers the exceptional level of service for which DLA Piper has become known.
"The arrival of Eimear and Darach, who provide first-class sector knowledge with global depth, are key to that objective and enable us to provide a unique offering to our clients. We would like to offer them a warm welcome to DLA Piper Ireland's growing litigation and regulatory practice."