DLA Piper appoints Maura Dineen as tax partner in fifth Irish partner hire of the year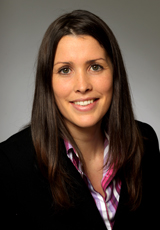 DLA Piper has announced the appointment of Maura Dineen as a tax partner in the firm's newly opened Dublin office.
The appointment represents the fifth partner hire for DLA Piper in a month, following the appointment in January of partners Conor Houlihan, Éanna Mellett, Mark Rasdale and Ciara McLoughlin.
Ms Dineen will join the firm within months from Mason Hayes & Curran, where she has been a partner since 2015.
She has significant experience in advising domestic and international clients on a wide range of tax matters including inward investment, corporate restructurings, mergers and acquisitions, intellectual property exploitation and tax-efficient financing structures. Ms Dineen regularly advises clients across the life sciences, technology and real estate sectors on tax efficient financing and property acquisition structuring.
In 2015 and 2016, Ms Dineen was the national reporter for Ireland on the tax committee of the International Bar Association. She is a member of the Law Society tax committee and one of their representatives on the joint Revenue committee for direct taxes and the Revenue R&D External Discussion Group.
David Carthy, country managing partner for DLA Piper in Ireland, said: "Maura's collaborative and entrepreneurial spirit combined with her technical expertise, will be crucial as we continue to build a strong team in our Dublin office. Adding her to our existing team will boost our offering and enable us to respond to the growing demand for high-quality Irish and international tax advice in Ireland.
"We welcome her to the firm and look forward to working with her to deliver services that meet the legal tax and business needs of our Irish and international clients."
Roderik Bouwman, global co-chair of DLA Piper's tax practice, said: "Maura's hire comes in direct response to the needs of our global clients, the growth in the Tax advisory market in Dublin and the continuous expansion of our global tax platform. Her highly international tax expertise made her a natural fit for the firm and our team, and she will be a valuable addition to our global tax offering."
Sang Kim, global co-chair of tax and chair of the US tax practice, said: "The US continues to be a major source of foreign direct investment in Ireland and we see significant opportunities from the clients' perspective, particularly in the life sciences, technology and financial services sectors. Maura's appointment will allow us to provide a seamless cross-border tax offering to our clients both in Ireland and globally."