DLA Piper announces raft of appointments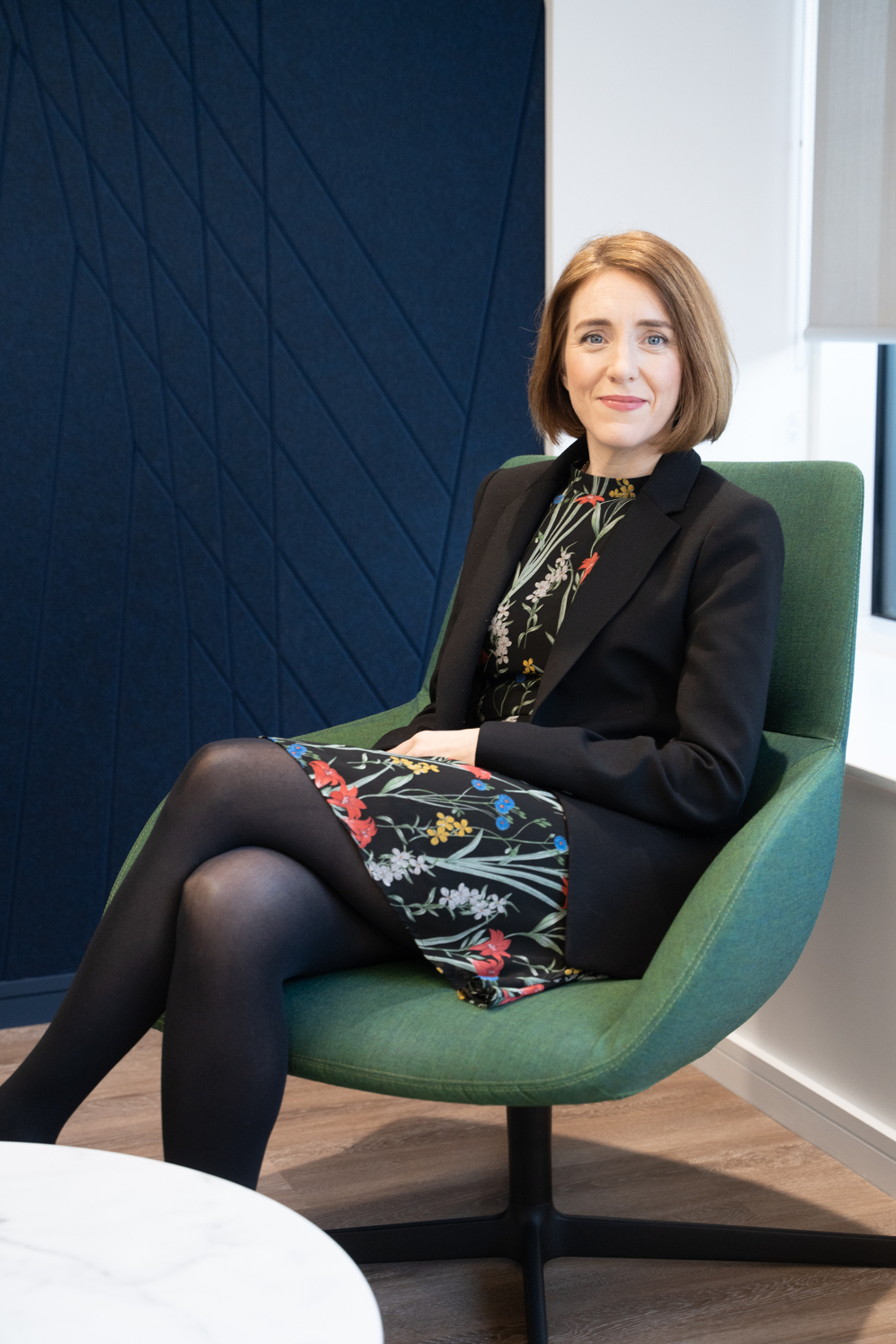 DLA Piper has announced that Edel O'Kelly, corporate, has been promoted to the firm's global partnership.
Ms O'Kelly is the first partner promotion within DLA Piper in Ireland. DLA Piper also today announces the appointment of Declan Lavelle as a partner in the firm's tax practice in Ireland.
Ms O'Kelly joined DLA Piper in 2019 and advises on international corporate transactions including mergers and acquisitions, joint ventures, international corporate structuring and reorganisations including carve-outs, spin-offs and pre-acquisition and post-acquisition integration structuring and optimisation.
She has a particular focus on the life sciences and technology sectors and is known for her expertise advising multinationals on corporate governance matters and their foreign direct investment projects.
Mr Lavelle will be joining the firm in July from William Fry where he has been a partner since 2019, specialising in corporate and international tax matters. He has experience advising multinational and domestic clients on a variety of international tax structuring matters and is a chartered accountant and chartered tax advisor. He has extensive experience in life sciences, technology, real estate and financial services sectors.
DLA Piper has also announced the appointment of seven new legal directors in Ireland across the firm's real estate, corporate, finance, projects & restructuring (FP&R), litigation & regulatory (L&R) and employment practices.
Barry Noonan joined the real estate team in October from Allen & Overy in Dubai. William Marshall joined the corporate practice in December with a focus on the energy and natural resources sector, having previously worked at McCann FitzGerald. Greg Cooney joined the firm's FP&R practice in February from A&L Goodbody.
DLA Piper's L&R practice welcomed Declan McBride into financial regulation in February, who joined from Western Union where he was EU regulatory counsel and previously of counsel in financial regulatory at Arthur Cox. Orla O'Leary joined the employment practice in April from Mason Hayes & Curran.
Sean McGrenaghan will be joining the firm in July from Allen & Overy in London. He will focus on the energy & natural resources sector in the Dublin FP&R team, bringing experience in infrastructure and projects. Brian Hunt will join the L&R practice in May, advising on financial services regulatory matters. His practice will focus on the insurance sector, bringing a wealth of experience from his previous role as head of regulatory affairs & head of government and industry affairs at Zurich Insurance Plc.
DLA Piper in Ireland has also promoted three new legal directors. These are Conor McEneaney (intellectual property & technology), Steven Duggan (corporate) and Marcus Walsh (L&R).
Country managing partner for DLA Piper in Ireland, David Carthy, said: "I am delighted to announce Edel O'Kelly's promotion to partnership. This is the first partner promotion within the DLA Piper's Dublin office and another milestone achieved for the business in Ireland. Edel has played an important role in the development of the business since she joined in 2019 and I would like to congratulate her on her well-deserved promotion. I would also like to welcome Declan Lavelle to the DLA Piper team. Declan will officially join the firm as partner in July and will bring with him a wealth of tax experience for our clients including inbound and outbound investment, optimising IP and financing structures, transfer pricing, and M&A. We are delighted that Declan is joining our Irish and international teams."
"I would like to warmly welcome our seven new hires at legal director level. We are thrilled to welcome this accomplished group of lawyers to our business. Their talent and insight will support the delivery of the highest level of client service," continued Mr Carthy.