Divorce referendum scheduled for May 2019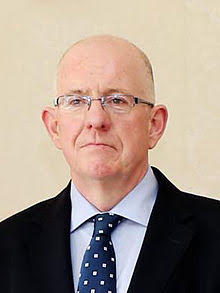 Plans to hold a referendum this May to amend the constitutional provisions on divorce have been approved by the Government.
Voters will be asked to amend article 41.3.2 of the Constitution to remove the minimum living apart period for spouses seeking a divorce, and replace article 41.3.3 with a provision allowing the Oireachtas to legislate for the recognition of foreign divorces.
Writing in Irish Legal News today, Dublin solicitor Keith Walsh, chair of the Law Society of Ireland's child and family law committee, said the move "finally brings Irish divorce law into the 21st century and marks a very humane approach to this complex area of law".
Justice Minister Charlie Flanagan said: "I am pleased to have received the support of my Government colleagues to bring forward this important referendum and to allow the people of Ireland to have their say on an issue that unfortunately affects families across the country.
"Ireland has one of the lowest divorce rates in Europe and that is to be welcomed. Sadly, however, some marriages do break down irreconcilably, causing immense sadness and stress for all concerned.
"The Government wishes to ensure that the process for obtaining a divorce is fair, dignified and humane and allows both parties to move forward with their lives within a reasonable timeframe.
"I would like to acknowledge the work of my colleague, Minister Josepha Madigan, on her Private Members' Bill, which started the legislative discussion around this issue. Both Minister Madigan and I dealt with marital breakdowns over the course of our legal careers and we are both very conscious of the emotional and financial cost of the current constitutionally mandated separation periods and the need for change."
The Constitution currently requires a couple wishing to divorce to have lived apart for four out of the previous five years.
If the referendum is passed, the Government will bring forward a bill to amend section 5(1)(a) of the Family Law (Divorce) Act 1996 to reduce the minimum period to two years during the previous three years.
The Law Reform Commission will examine legal issues relating to the recognition of foreign divorces as part of its new law reform programme after the referendum.