NI: Department of Justice taking 'wholly unfair' approach to personal injury discount rate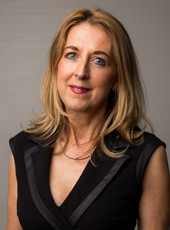 Northern Ireland's Department of Justice is taking a "wholly unfair" approach to the personal injury discount rate, the Association of Personal Injury Lawyers (APIL) has said.
The Department recently launched a consultation on how the discount rate or "real rate of return", used by the courts to determine the size of personal injury awards, should be set.
Oonagh McClure, Belfast solicitor and APIL officer, said: "It is absolutely critical that the Department of Justice gets this right, otherwise the impact on people who have been injured through no fault of their own could be catastrophic."
The consultation document includes the Department's view that although claimants should be "assumed to be more risk averse than ordinary investors", the discount rate should "reflect more closely how they invest in reality, so as to better protect against the risk of over-compensation".
Ms McClure said: "When the discount rate is too high, as it is currently, the consequences for people with severe injuries can be dire. People face running out of money. They must take bigger and bigger risks when investing their compensation to try to make the money last for the rest of their lives.
"These are people who perhaps cannot walk any more, or babies with brain damage suffered at birth, or people who need help with basic daily tasks.
"In its new consultation paper, the Department of Justice considers that injured people should take bigger risks when investing their compensation.
"This is wholly unfair. Compensation is the only lifeline for people who rely on it to pay for their care for life. Most of them will never again be able to work to earn more money. The compensation is all they will ever have. They don't want to take risks, and should not be forced to do so.
"Northern Ireland is already lagging behind the rest of the UK, with a rate which hasn't changed for nearly 20 years and is far too high. Injured people are being under-compensated. The need for the minister to get this right is desperate and urgent."