NI: JMK Solicitors managing director awarded APIL fellowship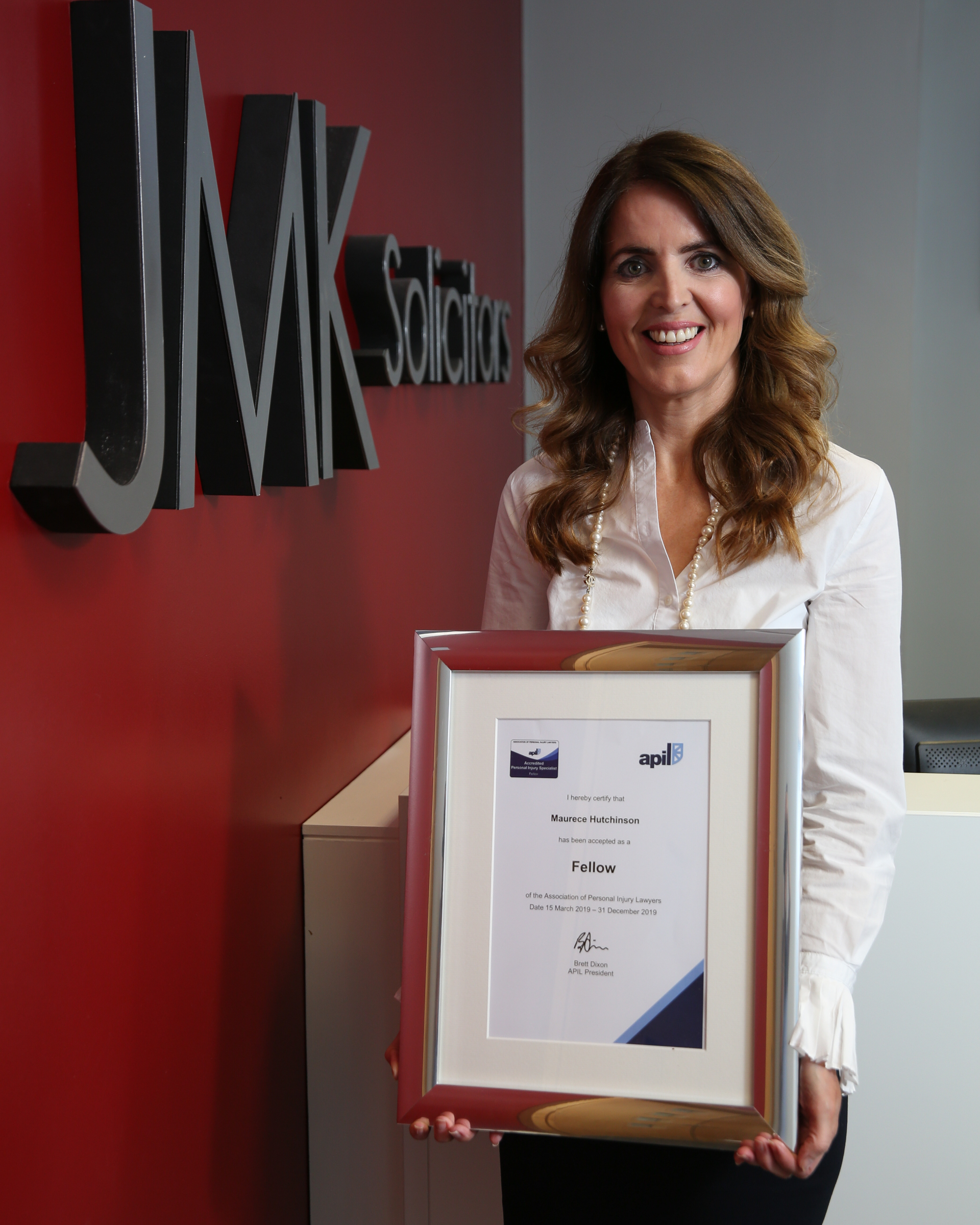 The managing director of personal injury specialist firm JMK Solicitors has been awarded a fellowship from the Association of Personal Injury Lawyers (APIL).
Maurece Hutchinson has become one of only three Northern Ireland-based legal professionals to currently hold the accreditation.
A fellowship from APIL acknowledges experienced solicitors who demonstrate a high level of expertise in the field of personal injury law.
Ms Hutchinson has been with JMK Solicitors for 15 years, in which time she has led the Belfast- and Newry-based firm to a place where it now handles more personal injury claims than any other legal practice in Northern Ireland, a position it has held for the last five years.
The firm employs over 60 people, including 26 solicitors.
Ms Hutchinson said: "I am delighted that APIL have honoured me with a Fellowship. I always wanted to practice law and have specialised in helping people after suffering injuries for over 20 years. It is humbling to be recognised by your peers and to be amongst the leading personal injury lawyers across the UK.
"I believe that we at JMK are helping clients in a way no other area of law could. Rehabilitation, cost of care and compensation can turn lives around. I get great satisfaction from knowing we are assisting clients to move on from traumatic events in their lives."