Deirdre Munnelly: Courts criticise lawyer referrals to medical experts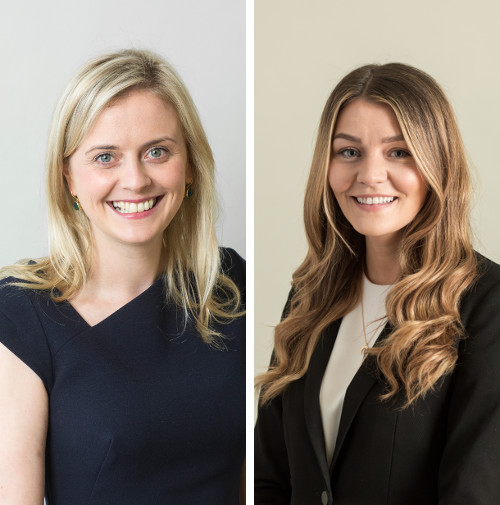 Mason Hayes & Curran partner Deirdre Munnelly and associate Aisling Pierce examine a recent judgment criticising lawyers who refer their clients for specialist medical evaluation in the absence of a referral from the client's primary treating doctor.
On appeal to the High Court, two personal injuries cases O'Connell v Martin and Ali v Martin were dismissed. Both claims centred on back injuries allegedly sustained by the plaintiffs, Ms O'Connell and Mr Ali, in the same accident.
Mr Justice Twomey stated "a key factor undermining the claims made by both plaintiffs is that, contrary to what this Court would regard as the usual practice of a GP referring a patient to a consultant, it was a solicitor, with no medical expertise, who referred both Ms O'Connell and Mr Ali to a consultant, for their alleged injuries in order to progress these claims".
No medical need for referral to consultant
Mr Justice Twomey came to the conclusion that given the fact that the plaintiff's solicitor, rather than someone with medical expertise, referred the them for further medical examination; there was no medical need for the referral of the plaintiffs to the consultant. The courts continued that referrals of this nature represented a "legal need to support a claim for damages".
The judge noted that the fact the Ms O'Connell and Mr Ali were referred to a consultant by their solicitor was curious. He added, however, what was even more curious was the fact that they had both been medically examined by their respective general practitioners and neither had any medical issues to report which would justify a referral to a consultant specialising in back injuries.
The court also noted that Ms O'Connell was referred by her solicitor to a psychiatrist for a psychiatric report after a very minor road traffic accident. The court's view was that "since the solicitor has no medical expertise, the only logical conclusion that can be drawn from this referral is that there was no medical basis for it". The court concluded that the referral was done for legal reasons "namely to seek to increase Ms O'Connell's claim for damages".
Referral by "Primary Doctor"
The courts have discussed the issue of solicitors referring clients for further medical reviews previously and of note is the case of Ann-Marie Flannery v Health Service Executive from 2018.
The plaintiff was sent by her solicitor to see a doctor in April 2016. The court noted the primary doctor is the patient's GP and if the plaintiff's GP determines the patient requires specialist evaluation, it is the GP who should refer the patient for further evaluation, not the solicitor. The courts noted "that it is not good practice for solicitors to take it upon themselves to decide that their client needs evaluation by a particular medical specialist".
Conclusion
The High Court's consideration of O'Connell v Martin and Ali v Martin provides further confirmation that claimants should expect increasing scrutiny by the courts of expert evidence.
The courts now consistently look behind expert reports, particularly expert medical reports obtained on foot of solicitor referrals and it is clear that these can be viewed with a degree of scepticism.
These two decisions suggest that a court could go so far as disregarding expert reports if they conclude that the medical review was unnecessary and was merely a tool to bolster or increase the value of the plaintiff's claim for damages.