Deals roundup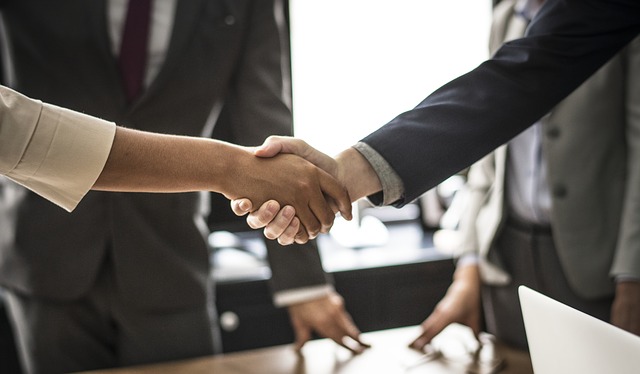 ---
Irish-headquartered Amryt Pharma acquired in $1.5bn deal
Irish-headquartered biopharmaceutical company Amryt Pharma is to be acquired by Chiesi Farmaceutici in a $1.48 billion transaction.
International law firms advised on both sides of the transaction, with Cooley LLP advising Amryt and Dechert LLP advising Chiesi.
Chiesi is an international, research-focused biopharmaceuticals group that develops and markets innovative therapeutic solutions in respiratory health, rare diseases, and specialty care. Chiesi is headquartered in Parma, Italy.
Amryt Pharma is a global, commercial-stage biopharmaceutical company dedicated to acquiring, developing, and commercializing novel treatments for rare diseases. Amryt is headquartered in Dublin, Ireland and has its US headquarters in Boston, Massachusetts.
Statkraft to develop 2.2GW of offshore wind with Copenhagen Infrastructure Partners
Statkraft has sold a 50 per cent stake in its Irish offshore wind portfolio to Copenhagen Infrastructure Partners' fund, Copenhagen Infrastructure IV K/S, as part of its plans to develop up to 2.2 gigawatts of offshore wind in Ireland.
Multinational law firm Pinsent Masons advised Statkraft, Europe's largest generator of renewable energy, on the transaction.
The partnership includes the development of offshore wind development projects North Irish Sea Array (NISA), located in the Irish Sea off the coast of counties Dublin, Louth and Meath, and Bore Array in the Celtic Sea.
The development and construction of the projects is expected to exceed a €4 billion investment by Statkraft and Copenhagen Infrastructure Partners by 2030.
The Pinsent Masons team acting for Statkraft was led by senior associate Sarah Hope and partners Richard Murphy and Oisin McLoughlin in the firm's Ireland energy practice and included a range of specialist advice and experience on offshore wind from a number of offices across the UK and Germany.
Ms Hope said: "This partnership is a significant development for Ireland's renewable energy market. Bringing two leading renewable energy developers together provides huge opportunity in terms of the scale of offshore wind energy production that can be provided to the Irish population.
"The portfolio under the partnership includes the North Irish Sea Array project which is one of the seven 'relevant projects', which are the first phase of projects intended to assist Ireland in meeting its target of 7 GW of offshore wind energy by 2030."
Otonomee secures €1.5m investment for expansion
Irish customer management start-up Otonomee has secured a €1.5 million investment from the Martello Group.
RDJ LLP advised Otonomee on the investment, which will help to facilitate its continued international growth and development.
Founded in 2021, Otonomee helps companies manage and grow their customer support and sales operations as they scale internationally, by providing outsourced people and technology solutions.
The business has grown quickly now employing over 90 people and supporting clients in Ireland, North American, Britain, Spain, Germany and Italy.
The RDJ transaction team included senior associate Sarah Slevin and partner Bryan McCarthy.
Campion Insurance acquires McGivern Insurance
Campion Insurance, part of the PIB Group, has extended its business in Ireland with the acquisition of McGivern Insurance Brokers.
Global law firm DLA Piper advised the PIB Group on the transaction, while Gore & Grimes advised McGivern Insurance.
The arrival of McGivern Insurance adds to Campion's accelerated growth in Ireland and builds on the 10 businesses already acquired. Following the acquisition, the total headcount for PIB in Ireland is now 360 employees.
Based in Dublin, McGivern Insurance is a specialist retail insurance broker which was founded in Dublin in 1982 by Hugh McGivern. It will continue to be led by managing director Eimear Lane following completion of the deal.
The business will form part of PIB's Irish division, led by Campion Insurance which has been part of PIB since 2021.
The DLA Piper team advising PIB included corporate partner Matthew Cole and associate Blayre McBride.
The Gore & Grimes team was led by managing partner Brian O'Neill and included Dougie Heather, Emmet Martin and Robert Scanlon.
EI Electronics acquires Australian distributor Brooks PTY
Shannon-based Irish company EI Electronics has acquired its Sydney-based Australian distributor, Brooks PTY.
LK Shields Solicitors LLP advised EI Electronics on the transaction.
Employing 35 people throughout Australia, Brooks is the leading supplier of fire detection products to the residential and commercial sectors in that territory. Brooks employs 26 at its Sydney headquarters, with an additional nine interstate in sales and support roles.
As part of the acquisition, EI plans to maintain and grow the Brooks brand in Australia. With a turnover in 2022 in excess of €390 million and 1,250 employees worldwide, EI Electronics commands a leadership position globally as a manufacturer of residential fire and gas detection products.
The LK Shields transaction team was led by Gemma Forde with assistance from Paul Dineen, Daniel Keegan and Emma Fleming.