Deals roundup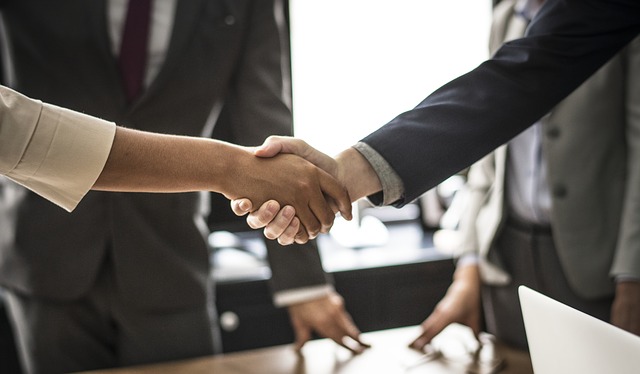 A round-up of deals involving Irish law firms. Submit your deals to newsdesk@irishlegal.com.
---
Pinsent Masons advises EDF on Irish wind farm acquisition
International law firm Pinsent Masons has advised EDF Renewables on its acquisition of a 50 per cent interest in the Codling offshore wind farm project from Hazel Shore.
The law firm advised EDF Renewables throughout the negotiations and transaction relating to the Codling project, which is located south of Dublin, 13 kilometres off the coast of Co Wicklow.
Paul Rice, global head of energy at Pinsent Masons, said: "This has been an exciting project to work on with EDF Renewables and is another example of a major player pledging significant commitment and investment into the Irish offshore market.
"Ireland has one of the strongest offshore wind resources in the world, but has historically lagged behind competition. This transaction signals a step-change as a new wave of developers seek out opportunities to generate and sell power in the region."
Senior associate Oisín McLoughlin added: "As Ireland grapples with its climate commitments, it also needs to think about how it will meet future electricity demand and EU renewable targets.
"Offshore wind will play a key role in this new energy mix as it is the only technology with the scale and deployment capacity to meet this demand in a transformative way."
Ronan Daly Jermyn advises on €75m rental portfolio acquisition
Ronan Daly Jermyn has advised Lugus Capital Partners and Bain Capital JV on the €75 million sale of a prime Dublin rental portfolio of refurbished Georgian buildings.
The portfolio, known as the Belgrave II Collection, was sold to Orange Capital Partners (OCP), a Dutch property investment company, The Irish Times reports.
Property partner Evin McCarthy advised on the deal, assisted by David Phelan, David Larkin and Evan Collins.
Arthur Cox advises Green REIT on planning application for new cinema
Arthur Cox is advising Green REIT on its efforts to secure planning permission for a new cinema in Dublin city centre, according to reports.
The company was granted permission for the project by Dublin City Council last November but it has since been put on hold due to an objection, The Irish Times reports.
The proposals are for a two-screen cinema in the basement area of One Molesworth Street in the city centre.
Arthur Cox has submitted to An Bord Pleanála that the objection should be dismissed as it was submitted on behalf of a company that does not appear to exist.
A decision is due in April.
Ronan Daly Jermyn advises hotel chain on management buy-out
Ronan Daly Jermyn has advised iNua Partnership, which owns and operates eight hotels in Ireland, on its recent management buyout.
The iNua group owns and operates the Muckross Park Hotel & Spain Killarney, the Kilkenny Hibernian Hotel, the Tullamore Court Hotel, the Hillgrove Hotel & Spa in Monaghan and Radisson Blu Hotels in Cork, Limerick, Athlone and Sligo, and also provides management services to Fairways Hotel Dundalk.
Corporate partners Sean O'Reilly and Diarmaid Gavin, tax partner John Cuddigan, employment partner Jennifer Cashman and finance partner Cian Fenton advised on the transaction.
DLA Piper advises Irish renewable firm on PPA
Global law firm DLA Piper has advised Irish renewable energy investment firm NTR on a power purchase agreement (PPA) with a European utility as part of its financing of 94MW of wind projects in Sweden and Finland.
NTR acquired these portfolio projects, called VindIn, in 2019, a transaction in which DLA Piper also advised on. The utility will offtake 70 per cent of the power generated over the next 15 years by Trattberget, a 69MW wind project in the portfolio
Nord/LB was mandated by NTR to provide €37 million of debt facilities to the portfolio of three projects, which became operational between 2009 and 2014.
The law firm's team was led by Natasha Luther-Jones, global co-chair of energy and natural resources; Björn Sjöberg, Stockholm-based partner and head of finance and projects in Sweden; and Andreas Gunst, Vienna-based finance and projects partner.
Ms Luther-Jones said: "We are delighted to have advised NTR again, this time on their combined portfolio debt and PPA transaction.
"This appointment is a testament to NTR and DLA Piper's ability to work on complex PPA structurings and the team's outstanding reputation in this market. We thank NTR for the trust they have placed in us and we look forward to the opportunity of working with them again."