Deals roundup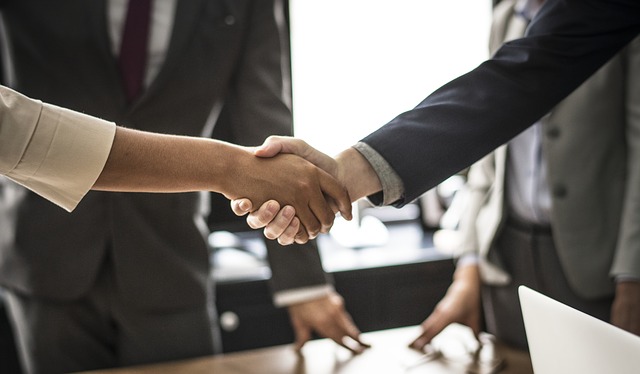 ---
Dublin-based Horizon Therapeutics to be acquired by Amgen for $28bn
Horizon Therapeutics plcs, a global biotechnology company headquartered in Dublin, is to be acquired by Amgen Inc. for an enterprise value of $28.3 billion.
Matheson is advising Horizon on the proposed acquisition. William Fry, working closely with US law firm Sullivan & Cromwell LLP, is advising Amgen.
The acquisition, structured as an all-cash offer with a value of approximately $28 billion, was announced last week and is expected to close in the first half of 2023.
With its focus on the research development and commercialisation of medicines for rare, autoimmune and severe inflammatory diseases, Horizon's acquisition by Amgen will further accelerate the impact of Horizon's medicines globally and reinforce the continued long-term growth of the firm.
The Matheson team advising Horizon is led by corporate M&A partners David Fitzgibbon and David Jones, based in Dublin and New York respectively.
They are supported by corporate M&A senior associate Susan Carroll Chrysostomou and corporate M&A associates Thomas Burke, Julia Helmore, Sinead Loughran and Leo Collins, alongside antitrust partners Niall Collins and Calum Warren, tax partners Matthew Broadstock and Tomás Bailey, IP and data protection partner Carlo Salizzo and finance partner Patrick Molloy and senior associate Conor Lynch.
The William Fry team includes corporate partners Myra Garrett and Mark Talbot and corporate senior associate Fiachra Cork, banking partners Jason Hollis and Ciaran Herlihy, employment partner Maura Roe, tax partners Sonya Manzor and Rachel Fox, restructuring partner Ruairi Rynn and antitrust partner Cormac Little.
Two Dublin brokers acquired by PIB Group
Two Dublin-based brokers — BHP Insurance (BHP) and Keegan Meredit & Williams Insurances (KMW) — have been acquired by the rapidly-growing insurance intermediary PIB Group.
William Fry advised Damus Acquisitions Holdings Ltd, which comprises the two brokers, while DLA Piper advised PIB Group.
BHP is a commercial broker based in west Dublin with 23 staff. BHP is the only not-for-profit (NFP) focused broker in the Irish market with deep sector knowledge, with clients including charities, social housing, community groups and community employment schemes.
KMW is a commercial broker based in south Dublin with seven staff. KMW has developed strong sports and general commercial insurance expertise.
The William Fry team was led by Stephen Keogh, partner and head of corporate and M&A.
The DLA Piper team was led by corporate partner Matthew Cole and senior associate Maria Hickey, with support from Orla O'Leary, Caoimhe Clarkin, Eddie Hynes, Conor McEneaney, Lorcan Doocey and David Brazil.
Maurice Johnson & Partners acquired by Phenna Group
Maurice Johnson & Partners has been acquired by UK testing, inspection, certification and compliance firm Phenna Group.
RDJ advised Maurice Johnson & Partners on the transaction, while Phenna Group was advised by Wallace Corporate Counsel.
Founded in 2009, Maurice Johnson & Partners has rapidly established itself at the very forefront of fire safety engineering and access consultancy in Ireland. With offices in Dublin, Cork and Letterkenny, its range of compliance services include fire engineering, fire safety management and training, expert witness and computer modelling.
Headquartered in Nottingham, UK, Phenna Group invests and partners with businesses that focus on the Testing, Inspection, Certification and Compliance (TICC).
The RDJ transaction team included corporate lawyers Bryan McCarthy, April Byrne and Mark Costello, tax lawyer Mark Ludlow and employment lawyer Sinead Morgan.
The Wallace Corporate Counsel team was led by partner Patrick O'Shea and included Kathryn Mitchell.
Sparks Lab Supplies acquired by Scientific Laboratory Supplies
Dublin-based Sparks Lab Supplies has been acquired by Scientific Laboratory Supplies (SLS), a UK supplier of laboratory equipment, chemicals and consumables.
BHSM advised Sparks on the transaction, while Philip Lee advised SLS.
Nottingham-headquartered SLS has over 30 years' experience supporting the scientific sector and has grown to become the largest independent laboratory supplier in the UK market. The company operates a warehousing, technical storage, and logistics service across the UK and in several international territories.
Sparks Lab Supplies, one of Ireland's leading suppliers of laboratory equipment, reagents and consumables, will continue to trade as Sparks Lab Supplies following the acquisition.
The addition of Sparks will provide SLS with warehousing, logistics and customer support in the Republic of Ireland and will also mitigate the impact of Brexit for Irish customers.
The acquisition forms part of a long-term development strategy for SLS, which plans further acquisitions to broaden its portfolio into a wider geographical area, including the UK, Ireland, and East Africa, to further strengthen its customer service and support for its laboratory clients.
The BHSM team advising Sparks was led by corporate partner Joe McVeigh.
The Philip Lee team advising SLS included Anna Hickey, Andreas McConnell, John Somers and Manuel Florendo.
Allied POS acquired by HL Display
Allied POS, a leading provider of point of sale (POS) solutions in Ireland, has been acquired by global business HL Group.
Mullany Walsh Maxwells (MWM) advised the shareholders of Allied POS on the sale.
Since its foundation in 2004, Allied POS has catered to a wide range of customers within grocery retail, pharmacies, and shopfitters, building on vast knowledge of the retail environment and strong service credentials.
HL Display is a global leader in in-store merchandising and communication solutions, helping customers to create a better shopping experience around the world. Founded in 1954, it now operates in more than 70 countries.
The MWM advising Allied POS shareholders included managing partner Conor Mullany and associate solicitor Elaine Keane.