Deals roundup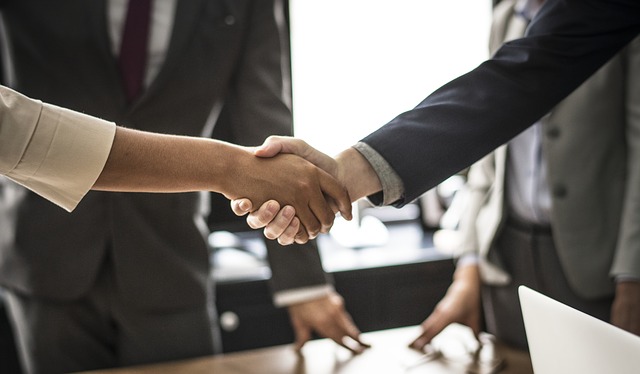 ---
Irish and French electricity grid operators sign deals for Celtic Interconnector
Ireland's electricity grid operator EirGrid and its French counterpart Réseau de Transport d'Electricité (RTE) have signed key technical and financial agreements for the Celtic Interconnector.
The Celtic Interconnector will travel 575 kilometres from East Cork to the north-west coast of Brittany and will be able to import and export enough electricity to power 450,000 homes. It is expected the project will be built and operational by 2026.
Contracts have been signed with Siemens Energy for the development of converter stations in Ireland and France; and French cable manufacturer Nexans, which will design and install the 575-kilometre cable between the two countries.
Eversheds Sutherland is advising on the construction and procurement of the Interconnector. A&L Goodbody advised lenders Barclays, BNP Paribas, Danske Bank and the European Investment Bank on the €800 million financing deal.
The Eversheds Sutherland team in Ireland and France involved Mark Varian, David Jones, Jacques Bouillon, Olivier Le Bars, Peter Curran, Ray Hetherington, Alison Mallard, John Batten, Richard Streeter, Rupert Lugg, Phelim McGeady, Dr Aine Smith and Alix Boudin-Gilles.
A&L Goodbody's team was led by John Dallas, David McElroy and Robbie Nicholas in the energy, infrastructure and natural resources team, along with Gavin Holland and Katie Anna McCormack in the same team, Alan Roberts and Kristen Read in the environmental and planning team, and John Williams and Graham Haynes in real estate.
AssuredPartners acquires Leinster-based O'Callaghan Insurances
AssuredPartners, one of the world's largest independently owned insurance brokers, has acquired O'Callaghan Insurances.
Arthur Cox advised AssuredPartners on the transaction, while McKeever Taylor advised O'Callaghan Insurances.
Founded in 1949, O'Callaghan Insurances is a family-run, Leinster-based full service brokerage firm offering insurance and risk management solutions for commercial and personal clients.
The company employs over 50 professionals between three offices in Dundalk, Monaghan and Navan and has over 2,400 corporate clients and over 25,000 personal clients.
The Arthur Cox team was led by corporate and M&A partner Michael Coyle and included Magda Jasinska and Ellen Gaffney in corporate and M&A, Brian O'Rourke and William Hurley in property, Cian Beecher and Ciara McDermott in employment, Deirdre Cummins in pensions, Ian Duffy and Rosemarie Blake in technology, Stephen D'Ardis in insurance, and Ailish Finnerty and Simona Prielaidaite in tax.
Warsteiner invests millions in Irish brewer Rye River
Warsteiner, one of Germany's largest private breweries, has acquired a minority stake in Rye River Brewing Co. for a seven-figure sum.
Matheson advised Warsteiner on the transaction while the Rye River shareholders were advised by Flynn O'Driscoll.
Founded in 1753, Warsteiner is one of the largest privately held breweries in Germany whose brand is served in more than 50 countries worldwide.
The Matheson team was led by corporate partner Sandra Lord, associate Críona Gannon and solicitor Conor Browne.
Ms Lord said: "We are delighted to have advised Warsteiner on its significant Irish investment as it seeks to expand and invest in Ireland."
The Flynn O'Driscoll team was led by senior corporate partner David Ryan.
Erisbeg acquires entire issued share capital of Eolas Recruitment
Vyrga Holdings Limited, part of the Erisbeg Group, has struck an agreement to acquire Eolas Recruitment Limited, a leading specialist IT recruitment service provider.
LK Shields Solicitors acted for Erisbeg on the transaction, which is subject to fulfilment of the customary closing conditions and regulatory approval.
Erisbeg is a growth capital investor, focused on high performing service business with international growth potential.
The LK Shields team involved Emmet Scully, Marco Hickey, Aideen Burke, Ruairi Mulrean, Gillian Dully, Jennifer O'Neill, Lester Sosa-Villatoro, Colin Gannon, Jane O'Grady and Eimear McCluskey.
Cloud software B2B company GreyScout raises €1m in pre-seed funding
GreyScout, a cloud software business-to-business company, has raised €1 million in pre-seed funding round and hopes to close its seed round by the end of 2022.
Wallace Corporate Counsel LLP has advised GreyScout on its raises to date.
The company works with brands such as Samsung and Nike to monitor online channels for intellectual property (IP) infringements, and is seeking expansion in the US market in 2023.
The Wallace Corporate Counsel team included Michael Bambrick, Alan Ryan, Graham Coyne and Fran Keogh.
Irish multinational ATA acquires UK's Industrial Tooling Corporation
Irish precision-engineering multinational ATA has acquired specialist UK tooling supplier Industrial Tooling Corporation (ITC).
UK law firm Burges Salmon advised Cavan-headquartered ATA on the transaction, which significantly enhances its reach and expertise in the carbide round tool market.
The Burges Salmon team was led by director Tim Roberts and solicitor Elena Kaltsas, both from the firm's corporate team, alongside director Amy McVey and senior apprentice solicitor Charlie Morgan from the firm's banking and finance team, associate Amanda Leiu in commercial, associate Pav Jureczko in tax, and Menna Chmielewski in employment.
Mr Roberts said: "We are very pleased to have assisted ATA on this significant acquisition in the UK which will help ATA further expand its product portfolio, geographic reach and manufacturing capacity."