Deals roundup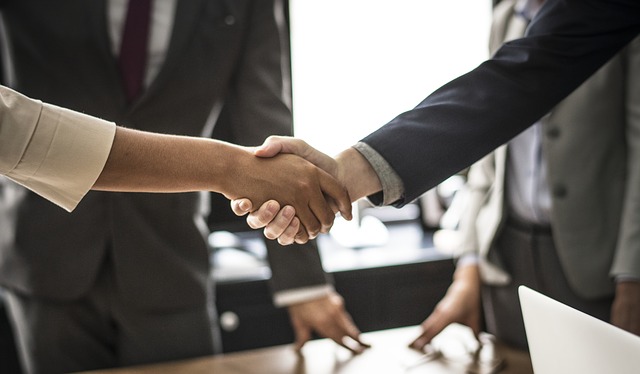 ---
Ronan Daly Jermyn advises Wayleadr on $4m funding round
Ronan Daly Jermyn has advised Irish-founded startup Wayleadr on a $4 million funding round that will help to expand its footprint in the US and double its workplace globally.
Founded in Ireland as ParkOffice, the New York-headquartered software as a service (SaaS) company wants to revamp the way that buildings manage traffic coming to and from their properties using machine learning.
The company plans to expand its footprint in the US market by the end of the year. It currently has clients in more than 21 countries, with eBay, Sanofi, L'Oréal, CBRE and WeWork on the list.
The RDJ transaction team included Sarah Slevin and Bryan McCarthy in the corporate and commercial team, supported by tax lawyers Mark Barrett and Mark Ludlow.
Arthur Cox advises GMIB.ie on proposed sale to AssuredPartners
Arthur Cox has advised the shareholders of Gallivan Murphy Insurance Brokers (GMIB.ie), one of the largest independently owned brokers in Ireland, on its proposed sale to AssuredPartners.
AssuredPartners is a large US private equity-backed insurance broking group and the sale represents its entry into the Irish market.
The Arthur Cox team was led by Michael Coyle and Ruth Donnellan in the firm's corporate and M&A team.
It included Ellen Gaffney and Magda Jasinska (corporate and M&A), Patrick Horan (competition and regulated markets), Philip Smith, Daniel Watters and Enda Kerr (pensions), Cian Beecher, Ciara McDermott and Sonam Gaitonde (employment), Ciara Anderson (IP), Brian O'Rourke and Conor Keegan (real estate), Ailish Finnerty and Simona Prielaidaite (Tax) and Catherine Wolfe and Niall Guinan (insurance).
Matheson advises Trinity on $45m strategic investment
Matheson has advised global diagnostic company Trinity Biotech plc on its $45 million strategic investment and partnership with MiCo Ltd, a South Korea-based company listed on KOSDAQ.
Following this investment, MiCo will hold 29.9 per cent of the voting share capital of Trinity. In addition to the newly issued equity, Trinity has agreed to issue a seven-year, unsecured junior convertible note in the amount of $20 million to MiCo.
Completion of the deal is subject to customary approvals and is expected to close before the end of April 2022.
The Matheson team was led by partners David Fitzgibbon and David Jones, and senior associate Eoin Shiel from the firm's corporate department. Specialist input was also provided by partner Donal O'Donovan and senior associate Finnbahr Boyle in the finance and capital markets team.
Mr Fitzgibbon said: "We in Matheson are delighted to have advised our client, Trinity Biotech plc, on this important transaction, having also advised the company on its successful refinancing with Perceptive Advisors in January 2022. This deal underlines Matheson's expertise in capital markets, following on from the firm's role in advising on multiple high-profile public fundraising transactions in recent years."
Vincent & Beatty LLP advises LHK Group on acquisition of Richardson Insurance Solutions
Vincent & Beatty LLP has advised LHK Group on its agreement to acquire Richardson Insurance Solutions.
LHK Group is a third-generation, Irish-owned practitioner-led general insurance and financial planning broker in Leinster. Established in 1938, it is one of the oldest brokers on the island of Ireland.
Richardson Insurance Solutions, established in 1966, specialises in providing cover within niche markets such as leisure, hospitality, motor caravans, salons and trades insurance.
Vincent & Beatty advised LHK Group on the transaction while Beauchamps advised the sellers.