Deals roundup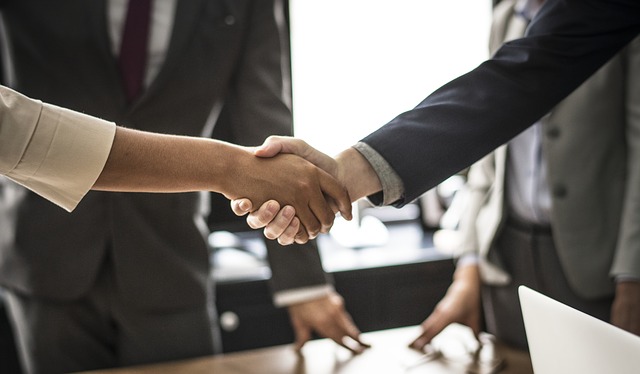 ---
Irish SPV supports marine conservation in the Galápagos
Credit Suisse has completed a landmark marine conservation bond transaction involving a debt conversion for the Republic of Ecuador to support marine conservation in the Galápagos Islands.
Matheson advised Credit Suisse on the transaction, which involved an Irish special purpose vehicle (SPV) issuing approximately $656 million marine conservation bonds.
The proceeds of the marine conservation bonds were used to acquire $1.628 billion of Ecuador's international bonds, which were exchanged for a $656 million loan to Ecuador. Political risk insurance for the loan was provided by the U.S. International Development Finance Corporation, while the Inter-American Development Bank provided an $85 million guarantee.
The debt conversion will generate significant fiscal savings for the Republic of Ecuador, as well as an estimated $323 million for marine conservation in the Galápagos Islands over the next 18.5 years.
Among the features of the deal is the creation of an endowment for the Galápagos Life Fund (GLF), a non-profit organisation that was established to direct the marine conservation funding to the Galápagos National Park Service and to support efforts to manage, monitor, and enforce marine protections for the waters surrounding the Galápagos Islands.
The endowment, which will be a source of permanent funding for the GLF to continue supporting marine conservation projects beyond the term of the transaction, is estimated to grow to more than $227 million by 2041. Combined, the debt conversion and endowment will generate more than $450 million for marine conservation in the Galápagos Islands.
Matheson's involvement was led by finance and capital markets partners Christian Donagh and Alan Bunbury and associate Katie Mullane. The core team was assisted by Matheson lawyers across a range of practice areas, including tax partner Kevin Smith, financial institutions group partner Darren Maher, arbitration partner Nicola Dunleavy, and each of their respective teams.
Mr Donagh said: "It has been a privilege for Matheson to be involved on this unique transaction carefully designed to ensure a hugely positive environmental legacy
"The use of an Irish funding vehicle demonstrates the broad appeal and utility of Irish SPVs on truly global transactions of this nature.
He added: "I expect I am not alone in considering the transaction to be a personal career highlight."
JOLT Energy secures €150m investment from InfraRed Capital Partners
Dublin and Munich-based e-mobility company JOLT Energy has secured investment of €150 million from InfraRed Capital Partners.
William Fry acted for JOLT, a pioneer in the operation of battery-buffered ultra-fast charging stations in urban areas which plans to install thousands of fast-charging stations in European and North American cities in the coming years.
By expanding its ultra-fast charging network, JOLT aims to make a significant contribution to tackling the climate crisis.
The William Fry team advising JOLT included Andrew McIntyre, Elaine Morrissey, Ben Kennedy, Darragh Larkin, Shaun Boyle, Sonya Manzor, Shauna O'Brien and Barry Scannell.
Dublin data company SPORIFY acquired by ArisGlobal
Dublin-headquartered technology company SPORIFY has been acquired by life sciences software provider ArisGlobal.
LK Shields advised the shareholders of SPORIFY on the acquisition, while Arthur Cox advised buyers ArisGlobal.
SPORIFY is the trusted SPOR (substances, products, organisations and referentials) data harmonisation technology solution for five of the world's top 20 largest pharmaceutical companies and several European regulators.
ArisGlobal, headquartered in the US with offices around the world, is a provider of life sciences software designed to automate core drug development functions with its end-to-end technology platform LifeSphere.
The LK Shields team was led by partner Marco Hickey with assistance from Lester Sosa-Villatoro, Ruairi Mulrean, Aideen Burke, Elizabeth Mara, Jane O'Grady, Eimear McCluskey and Emer Wilkie.
The Arthur Cox team was led by John Matson and Kylie Dollard, and included Sarah O'Reilly, Olivia Mullooly, Alison Peate, Lorraine Sheridan, Ailish Finnerty, Dearbhla Ní Fhloinn, Carl Grenville, Cian Beecher, Emma Dunne, Michael Shovlin and Marc McLaughlin.
Alternative Energy Ireland acquired by DCC subsidiary Certa
Renewable energy specialist Alternative Energy Ireland (AEI) has been acquired by Ireland's largest fuel supplier, Certa Ireland, a subsidiary of DCC plc.
Philip Lee advised AEI on the sale, which Certa said would support its plans to become Ireland's most progressive energy company.
DCC plc is an international sales, marketing, and support services group, based in Dublin. Founded by Jim Flavin in 1976, it was listed on the Dublin and London stock exchange in 1994 and reported turnover of around £22.2 billion in the latest financial year.
AEI was founded in in 2007 by Steven Bray and currently employs around 20 people.
The Philip Lee team advising AEI was led by corporate partners Eoghan Doyle and Inez Cullen.
Solartricity secures investment from Lakespire Limited
Irish-owned Solartricity, a wholesale supplier of solar photovoltaic (PV) panels, has secured a significant investment from Lakespire Limited, led by entrepreneur David Moffitt.
BHSM advised the shareholders of Turbotricity Limited (t/a Solartricity) on the investment.
According to The Currency, Mr Moffitt will become chair of Solartricity while its founder Quentin Gargan will retain a significant minority stake in the business. A new managing director will be appointed.
The BHSM team was made up of Joe McVeigh, Sinéad Mannion, Conor Mac Nally, Kate Walsh and Stephen McVeigh.