Deals roundup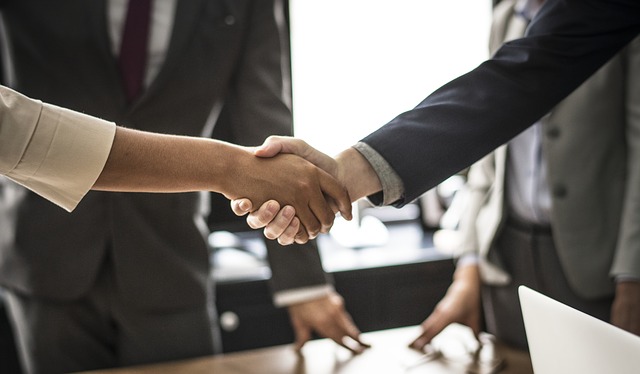 ---
Matheson advises Bank of Ireland on €5bn acquisition of KBC's performing loan portfolios and deposits
Matheson has advised Bank of Ireland on its acquisition of all of the performing loan assets and deposits of KBC Bank Ireland for about €5 billion as the Belgian lender withdraws from the Irish market.
The deal comprised the purchase of a portfolio of performing mortgage loans worth €8.8 billion, €4.4 billion of deposits, €300 million of non-performing mortgage loans, €100 million of performing commercial and consumer loans, as well as KBC Ireland's credit card portfolio. Completion of the acquisition remains subject to regulatory and competition clearances.
The Matheson team was led by partners Patrick Molloy in the finance and capital markets group, Helen Kelly in the EU, competition and regulatory law group, Caroline Kearns in the financial institutions group and Bryan Dunne in the employment group, and senior associate Elaine Long in the financial institutions group.
They were supported by a large team of specialists, including partners Joe Beashel in the regulatory risk management and compliance group, Anne-Marie Bohan in the technology and innovation group, Paul Carroll in the finance and capital markets group and Gerry Thornton in the tax group.
Mr Molloy, who co-heads the firm's finance and capital markets department, said: "We are delighted to have once again supported Bank of Ireland in what was one of the most significant transactions of the Irish banking market this year."
Ms Kearns, corporate M&A partner in the financial institutions group, added: "This is a landmark deal for Bank of Ireland and we are delighted to have advised them on it. There continues to be a lot of M&A activity in the financial institutions sector across the European market, and Ireland has played a key part in that trend.
"Irish M&A activity has reached record highs in 2021 and the financial services space has delivered the highest deal value in Ireland this year, including a number of megadeals with values of over €1 billion."
Eugene F Collins advises Walsh Whiskey on acquisition by Amber Beverage Group
Eugene F Collins has advised Co Carlow-based Walsh Whiskey on its acquisition by Amber Beverage Group.
The company, which produces premium whiskeys such as Writers' Tears and The Irishman, was acquired for an undisclosed sum which industry experts believe could have been in the ballpark of €90 million.
Walsh Whiskey was founded in 1999 by husband-and-wife team Bernard and Rosemary Walsh. Mr Walsh will stay on as managing director under the acquisition agreement.
The Eugene F Collins team was led by partners John Olden and Deborah Kelly and associate Doreen Mescal.
A&L Goodbody advises European Investment Bank on SIRO debt facility
A&L Goodbody has advised the European Investment Bank (EIB) on the provision of a €125 million debt facility by Macquarie Asset Management to internet provider SIRO Limited.
The EIB is providing €170 million towards SIRO's €620m project to expand its fibre-to-the-home broadband network.
The term loan provided by Macquarie's institutional clients will help SIRO to refinance existing debt and fund the remainder of the expansion programme.
The expansion is expected to increase SIRO's network reach by over 70 per cent, allowing many more Irish homes and businesses to access high-quality, high-speed broadband.
The ALG team advising the EIB was led by energy associate David McElroy, working with energy partner Ross Moore, commercial and technology partner Andrea Lawler and EU, competition and procurement solicitor Richard Hourihan.
Flynn O'Driscoll advises on sale of Naturgy Ireland to Flogas
Business law firm Flynn O'Driscoll has advised Naturgy SA and supported the Naturgy Ireland team on the sale of the company to Flogas Ireland.
Naturgy Ireland is a supplier of renewable electricity, natural gas, biogas and energy services to large energy users in Ireland, Northern Ireland and the UK.
The company's customers include food and beverage producers, major retailers, manufacturing and transport businesses.
The Flynn O'Driscoll team was led by corporate partner Alan O'Driscoll and included Diann Cannon, Ciarán Ferry and John Darby.
LK Shields advises Think Research on acquisition of Pharmapod
LK Shields Solicitors LLP has acted for Think Research (EU) Corporation Limited, a digital health care software solutions company, in its acquisition of the business and certain assets of Pharmapod Limited (in receivership).
Think Research Corporation, a publicly listed company headquartered in Toronto, Canada, specialises in digital health care software solutions and provides products and services in over 2,800 facilities across Canada, the US, UK, EU and the Middle East, with millions of patients impacted every year.
Through this acquisition, Think Research will be positioned to service pharmacies, hospitals and long-term care facilities globally. Pharmapod services more than 9,000 pharmacies throughout Canada, the United Kingdom, Ireland and Australia.
The LK Shields corporate team advising Think Research was led by Ruairí Mulrean with the assistance of Daniel Faulkner and Daniel Keegan.