Deals roundup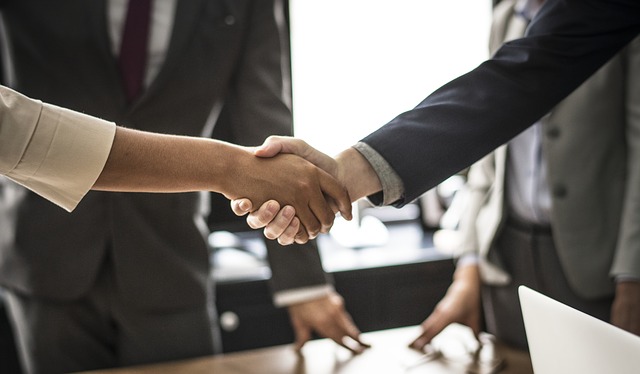 ---
Irish PPE specialist MJ Scannell acquired by Groupe RG
Irish PPE specialist MJ Scannell has been acquired by Groupe RG, a major player in the distribution of PPE in France.
Philip Lee advised Groupe RG, while Flynn O'Driscoll advised MJ Scannell.
Groupe RG, which currently has more than 950 employees and 45 branches and subsidiaries in France and Europe, has completed 12 acquisitions since 2019 in France, Spain, Italy, Tunisia, Slovakia and most recently, Ireland.
Established over 40 years ago, Dublin-based MJ Scannell is the leading PPE distribution specialist in Ireland with an annual turnover of around €20 million. The company employs around 60 people and operates warehouses in Dublin and Cork.
Co-CEOs Gavin and Niall Scannell will remain shareholders and at the helm of the business. It is intended that MJ Scannell will be Groupe RG's development platform in Ireland and beyond.
Philip Lee partners Eoghan Doyle and Tom Conway and senior associate Hugo Grattirola advised Groupe RG.
Flynn O'Driscoll partner Diann Cannon led the team advising MJ Scannell.
Mediahuis acquires comparison website Switcher.ie
Print and digital media publisher Mediahuis has acquired Irish comparison website Switcher.ie for an undisclosed sum.
Flynn O'Driscoll advised Mediahuis on the transaction while Gore & Grimes Solicitors LLP advised Switcher.ie.
The acquisition by Mediahuis marks its first investment in the fast-growing online price comparison market. Over the past year, Switcher.ie has facilitated nearly 60,000 households to switch and save money.
The Flynn O'Driscoll team advising Mediahuis included corporate and commercial partner Alan O'Driscoll and corporate and commercial associate Jonathan O'Beirne.
The Gore & Grimes team advising Switcher.ie was led by partner Darragh O'Dea and associate Robert Scanlon.
AIB invests €10.5m in Johnson Hana
AIB Equity Capital has invested €10.5 million in alternative legal solutions provider Johnson Hana.
Eversheds Sutherland advised AIB in connection with the investment, while Matheson advised Johnson Hana.
The investment will help Johnson Hana meet demand for its services both in Ireland and abroad.
The Matheson team was led by corporate partner Brian McCloskey, senior associate Robert Maloney Derham and solicitor Dan McAleese.
Mr McCloskey said: "At Matheson, we are always looking to partner with innovative, internationally focussed Irish businesses and so we were delighted to support Johnson Hana on their recent fundraising. We look forward to working with the Johnson Hana team during the next phase of its growth."
The Eversheds Sutherland team was led by Gavin O'Flaherty and Maria O'Brien.
Polish fund invests €10m in Invert Robotics Group
Polish venture capital fund ORLEN VC has invested €10 million into Irish technology company Invert Robotics Group Limited.
Dillon Eustace advised ORLEN VC on the Irish aspects of the transaction, working alongside Polish law firm ALTO.
Invert Robotics Group develops proprietary robots for automating industrial inspections. ORLEN VC is the largest corporate venture capital fund in Poland, specialising in promising technology start-ups.
The Dillon Eustace team comprised partner Philip Lea and solicitor Owen Brayden in the firm's corporate and M&A department.
Kenmare Resources completes odd-lot offer
Dublin-headquartered mining company Kenmare Resources PLC has bought back more than 90,000 shares through an odd-lot offer.
McCann FitzGerald advised Kenmare, a long-standing client, on the implementation of the odd-lot offer.
Following a restructuring and recapitalisation of the company in 2016, Kenmare's share register had an unusually large number of small shareholders.
The company bought back 92,419 ordinary shares at £4.82 each, reducing the number of certificated shareholders by about 81.3 per cent.
The shares bought by the company represent about 0.097 per cent of the existing issued share capital of Kenmare and will be cancelled.
Following this cancellation, the company's issued ordinary share capital will be 94.8 million ordinary shares.