Deals roundup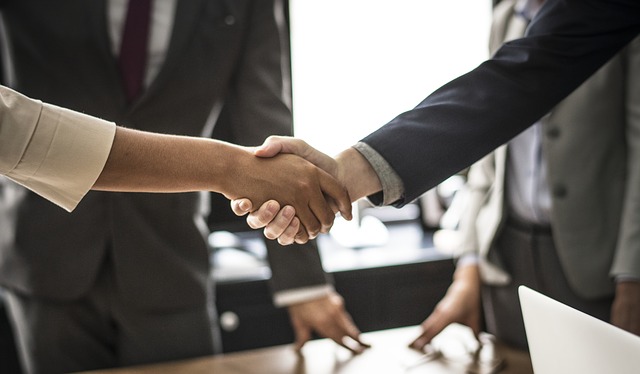 Our regular round-up of deals involving Irish law firms. Submit your deals to newsdesk@irishlegal.com.

---
Matheson advises Vertiv on $1.8bn acquisition of E&I Engineering Group
Matheson has worked alongside the London office of Baker McKenzie LLP to advise Vertiv on its $1.8 billion USD acquisition of E&I Engineering Ireland Limited, and its affiliate, Powerbar Gulf LLC.
The deal includes scope for additional cash consideration of up to $200 million which is conditional upon the target business achieving certain milestones in 2022.
E&I Engineering Ireland Limited is a leading, Donegal-based, provider of electrical switchgear, busway and modular power solutions. The company was founded in 1986 by Philip O'Doherty and since then has grown to have annual sales of approximately $460 million, 2,100 employees and blue-chip customers in over 30 countries.
Vertiv is a global provider of critical digital infrastructure and continuity solutions for data centres.
The Matheson team was led by corporate M&A partner Patrick Spicer, corporate senior associate Alan McMullan and corporate solicitor Joanna Crowley.
Mr Spicer said: "We are delighted to have acted for Vertiv on this important acquisition, and to once again have the opportunity to work with Jannan Crozier and her team at Baker McKenzie.
"This deal is one of the largest private M&A deals of the past year and our involvement further demonstrates the strength and depth of Matheson's corporate M&A practice."
Beauchamps advise EFM Ventures on sale of majority stake in Martin Food Equipment
Beauchamps has advised EFM Ventures on its sale of a majority stake in Martin Food Equipment Limited to Cross Refrigeration.
Martin Food Equipment is a leading player in the food service equipment sector which has been supplying specialist equipment to the sector for over 30 years and currently employs 75 people. It supplies leading brand names in catering equipment and accessories as well as providing training to clients worldwide.
The Beauchamps team was led by energy and natural resources partner Ainsley Heffernan and supported by senior associate Stuart Conaty, associate Deirdre Cahill, managing partner John White and Hugh Foyle.
Mr Heffernan said: "This transaction is the latest in a series of successful M&A deals supported by Beauchamps over the past three months across the energy, healthcare and food sectors. We were delighted to support EFM Ventures in this transaction and would like to wish both companies success in their future partnership."
LK Shields advises Renatus Capital on minority investment in AQF Limited
LK Shields Solicitors LLP has advised Renatus Capital on its minority investment in AQF Limited.
Founded in 2005, AQF Limited has grown strongly in its specialist market of converting technical foams for its medical, electronics and packaging customers.
The business exports to over 20 countries and participates in a successful technical foam joint venture in Singapore.
The LK Shields team was led by partner Emmet Scully and senior associate Lisa McEllin in the firm's corporate and commercial team.
They were supported by colleagues from the firm's finance, property, employment and commercial teams.
Mills Selig advises Valsoft on acquisition of Belfast-based Fluent Technology
Belfast-based Mills Selig has advised Canadian firm Valsoft Corporation on its acquisition of Belfast company Fluent Technology.
Established in 2015, Fluent Technology is a leader in grant management software and the acquisition marks Valsoft's entry into the growing grant management vertical.
Fluent will join Valsoft's MIT Group, an operating portfolio within Manos Software (a division of Valsoft Corporation), with Fluent managing director Keith Turkington joining the MIT management group as group vice president of grant management.
Mills Selig partner Glenn Watterson advised Valsoft on the transaction.
Ronan Daly Jermyn advises BIL on acquisition of Vantage Resources
Ronan Daly Jermyn has advised Bakhchysarai (Ireland) Ltd (BIL) on its acquisition of Vantage Resources, an IT contracting and talent acquisition business.
The transaction is the third acquisition for BIL, whose current holdings include Brightwater Recruitment and PE Global.
Vantage Resources is an IT contracting and talent acquisition business that primarily sources specialist IT professionals on medium to long term contracts to clients.
The deal is subject to regulatory approval by the Competition and Consumer Protection Commission (CCPC).
Corporate partner Bryan McCarthy led the RDJ team advising on the transaction, supported by corporate and commercial lawyers Sarah Slevin and Elena Vassileva, competition lawyer Diarmaid Gavin and tax lawyer Mark Ludlow.