Deals roundup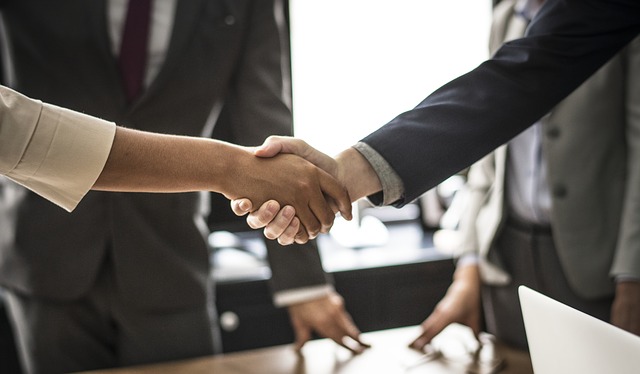 Our regular round-up of deals involving Irish law firms. Submit your deals to newsdesk@irishlegal.com.
---
Matheson advises on landmark Irish green bonds
Matheson has advised on the landmark issuance of €1 billion in green bonds by AIB Group plc.
The green bonds, issued last week, are in the form of Tier 2 (i.e. subordinated) capital and are governed by Irish law. The proceeds of the green bonds will be used by AIB to support lending towards renewable energy generation and storage projects, green commercial buildings and green residential buildings.
This landmark transaction is the first time an Irish bank has issued green bonds and only the second time a European bank has issued Tier 2 green bonds, following an issuance by the Dutch bank De Volksbank in July 2020.
The Matheson team advising the joint lead managers and co-manager was led by finance and capital markets partner Richard Kelly, assisted by solicitor Conor McKeown.
Mr Kelly said: "We are delighted to have contributed to this issuance. We believe that green finance is instrumental in the transition to a more sustainable economy. We look forward to advising on more [environmental, social and governance] projects in the future."
Arthur Cox advises on STS securitisation of €300m mortgage portfolio
Arthur Cox has advised on the securitisation of a €300 million portfolio of owner-occupied (PHD) and buy-to-let (BTL) mortgage loans secured on residential property in Ireland.
The firm acted as Irish transaction counsel, counsel to the option holder, and Irish and Viennese listing agent in respect of the securitisation by Finance Ireland Credit Solutions DAC, arranged by BofA Securities.
This public residential mortgage backed securitisation (RMBS) has been structured as a simple, transparent and standardised (STS) securitisation, the first in Ireland involving a mixed PDH/BTL portfolio.
The notes issued by Finance Ireland RMBS No.2 DAC are listed on the regulated market of Euronext Dublin. This is Finance Ireland's second RMBS, the first of which won the GlobalCapital European Securitization Awards 2020 RMBS Deal of the Year.
Cormac Kissane, partner and head of finance at Arthur Cox, led the team advising on the deal, assisted by senior associate Aisling Kelly and associate Sinéad Williams, and supported by tax partner Fintan Clancy and tax associate Elaine Mooney.
McCann FitzGerald advises Touax Rail on €82m equity fundraising
McCann FitzGerald has advised Touax Rail, a manufacturer and distributor of rolling stock railroad equipment, on a €81.9 million equity investment from DIF Capital Partners.
As a result of the transaction, DIF Capital Partners is now a 49 per cent shareholder in Touax Rail Limited through its DIF Core Infrastructure Fund II.
The transaction will enable Touax Rail to accelerate the development of its freight car business in Europe and Asia.
NI: Mills Selig advises Questel SAS on its acquisition of RenewalsDesk Limited
Belfast-based Mills Selig has advised French-headquartered Questel SAS on its 51 per cent acquisition of UK-based RenewalsDesk Limited.
Questel is a global intellectual property solutions provider. RenewalsDesk Limited is an online direct-to-consumer patent renewals service.
Chris Guy, director and head of corporate at Mills Selig, led the team advising on the transaction, supported by senior associate Darren Marley, with additional assistance from Emma McCloskey and Andrew Edwards.
Mr Guy said: "This is an excellent acquisition for our client Questel, significantly strengthening its service offering, expertise and market position. With this acquisition Questel accelerates its successful strategy of transforming the IP industry by providing centralized, secure, and cost-effective IP services across the entire innovation lifecycle."
Charles Besson, CEO of Questel, added: "The Mills Selig team provided us with concise commercial advice on this transaction that ensured a deal was struck that worked for both parties whilst ensuring that Questel have an option over the remaining 49 per cent of the business. We look forward to working with Chris, Darren and the Mills Selig team again in the future."