Deals roundup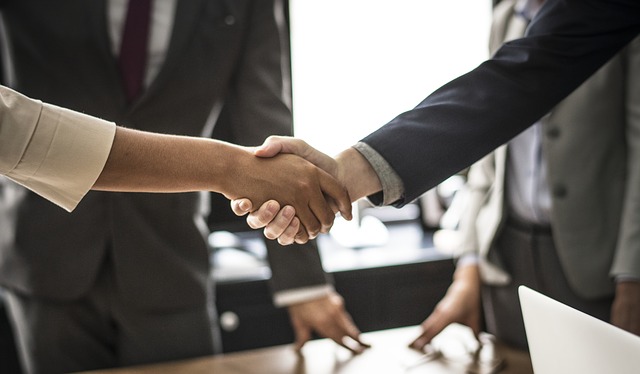 Our regular round-up of deals involving Irish law firms. Submit your deals to newsdesk@irishlegal.com.

---
William Fry advising CD&R on £2.6bn recommended offer for UDG Healthcare

William Fry, working closely with Clifford Chance and Debevoise & Plimpton, is advising US-based private investment firm Clayton Dubilier & Rice on its £2.6bn recommended takeover offer for UDG Healthcare plc.
UDG is a leading player in healthcare medical affairs, marketing and advisory services, and in pharma packaging. The deal, which is subject to shareholder and regulatory approval, is expected to close in the third quarter of 2021.
The William Fry team is being led by corporate partners Myra Garrett and Brian Butterwick and finance partner Lyn Brennan.
They are supported by a cross-departmental team including employment and benefits partners Louise Harrison and Jeffrey Greene, litigation partner Ruairi Rynn, corporate senior associate Fiachra Cork and banking associate Jacqueline Taaffe.
Matheson advises Vertex on $200m purchase of Taxamo

Matheson has advised Vertex Inc., a global provider of tax technology solutions, on its acquisition of Irish company Taxamo, a cloud-based pioneer in tax and payment automation for global e-commerce and marketplaces.
Taxamo, based in Kerry, was snapped up for $200 million in an all-cash transaction, according to Silicon Republic.
Corporate M&A partner Brian McCloskey and senior associates James O'Higgins, Robert Maloney Derham and Ciara Garahy led a cross-departmental Matheson team advising Vertex.
Mr McCloskey said: "We were delighted to work with the Vertex team on this transaction. The acquisition of Taxamo accelerates Vertex's growth strategies and will bring new capabilities to Vertex's global customer base."
He added: "Taxamo represents another great example of the innovative fintech companies that are being born in Ireland."
Leman Solicitors advises Payslip on €8.3m fundraise
Leman Solicitors has advised Irish fintech company Payslip on a successful €8.3 million fundraise which will support the creation of 150 new jobs.
Founded in 2015, the company is now planning a major expansion in its Westport, Co Mayo headquarters and in Dublin.
Payslip is an automation and integration technology delivering standardised global payroll for multinational employers
Corporate partner Mark Roberts and corporate solicitor Sharon Meaney led the Leman team advising Payslip on the transaction.
A&L Goodbody advises VelocityEHS on acquisition of OneLook Systems
A&L Goodbody (ALG) has advised VelocityEHS on the acquisition of OneLook Systems, an Ireland-based enterprise safety and risk management software solution provider.
VelocityEHS is a global leader in cloud-based environmental, health, safety (EHS) and sustainability solutions.
The acquisition will extend the company's suite of software solutions to further help managers in operations, process safety and maintenance roles enhance production reliability and operational safety
Under the acquisition agreement, OneLook Systems will operate as a wholly owned subsidiary of VelocityEHS from their current office location in Cork.
The ALG team was led by M&A partner Sheena Doggett and corporate and M&A associate Eoghan Browne.
Bohan Solicitors advises Action24 on acquisition of Integral Security

Bohan Solicitors has advised Irish home and business security company Action24 on its acquisition of Integral Security.
Action24 has worked closely with Integral for a number of years and already provided monitoring services to a number of its key clients.
The staff at Integral Security have joined Action24 in a "natural progression for both companies", Action24 CEO Aaron Mooney said.
Managing partner Paul Bohan advised Action24 on the transaction.