Deals roundup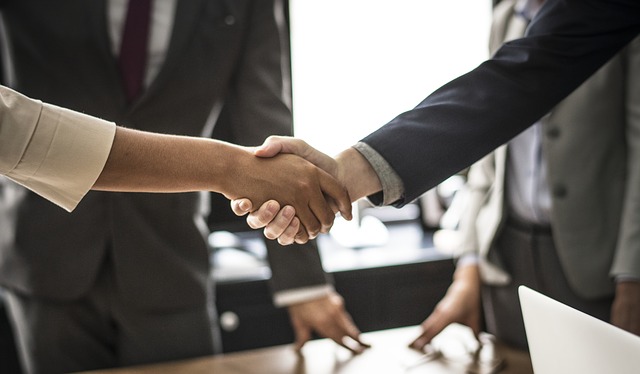 Our regular round-up of deals involving Irish law firms. Submit your deals to newsdesk@irishlegal.com.

---
Eversheds Sutherland advises on acquisition of Anam Technologies

Eversheds Sutherland has advised Anam Technologies on its acquisition by Croatian Infobip Group, a global cloud communications platform company for businesses and leader in telecom solutions.
Headquartered in Dublin, Anam Technologies is an Irish mobile telecoms software company and SMS Firewall and A2P Monetisation service provider, filtering billions of messages for over 80 mobile operators with over 606 million customers across the world.
The purchase price remains undisclosed and consists of a combination of cash and Infobip shares.
Upon completion, customers of both companies will benefit from a better all-up offering including 24/7 Networks Operations Centre (NOC), on-ground support, enriched analytics, and reporting.
The Eversheds Sutherland Ireland team in the Dublin office was led by partner Tony McGovern, senior associate Jonathan Ennis and solicitor Vanessa Lawlor, all in the corporate team.
Managing partner Alan Connell and senior associate Robert Dever, in the tax team, advised on the financing.
Robert Potter Coogan, a senior associate in banking and finance, and Maria Gallagher, a senior associate in employment, advised on the banking and employment law elements respectively.
Mr McGovern said: "We are delighted to support Anam Technologies with this deal, utilising the depth and breadth of our skills and industry knowledge.
"This is a significant transaction that brings two best in class messaging companies together to support the global digital environment."
Arthur Cox advises on one of the first ILPs under new law

Arthur Cox has advised Credit Values Partners LLC on the establishment of one of the first investment limited partnerships (ILPs) to be authorised under the Investment Limited Partnership (Amendment) Act 2020.
The law was approved by the Oireachtas last December and came into force in February 2021, fulfilling a long-standing priority of the government's Ireland for Finance Strategy.
A team led by partner Ian Dillon, senior associate Stephanie Hanrahan and associate Michael Wilkins advised Credit Values Partners on the establishment of an LLP, working with Carne Group and U.S. Bank.
The law firm said: "The recent reforms are most welcome in Ireland and result in the ILP being a fit for purpose Irish structuring option particularly in the private equity, private credit and real asset space. We look forward to many more ILPs being authorised going forward."
A&L Goodbody advises Aker Horizons on €675m acquisition

A&L Goodbody (ALG) has worked alongside Slaughter and May and Norwegian law firm BAHR to advise Aker Horizons on its €675 million acquisition of a majority stake in Mainstream Renewable Power.
Mainstream, a global pure-play renewable energy company, is valued at €900 million. Existing shareholders have reinvested and retain 25 per cent ownership in the company.
Aker Horizons' ambition is to develop companies with a total renewable energy capacity of 10 GW and contribute to the removal of 25 million tonnes CO2 per year by 2025.
The ALG team was led by M&A partner Sheena Doggett alongside corporate associates Gina Keating and Laura Kennedy.
Leman Solicitors advise BES on €2m company investment
Leman Solicitors has advised BES Management DAC, part of BDO Ireland, on a €2 million investment into Integrated Facilities Solutions Limited (IFS).
IFS, a digital buildings information management company based in Dublin, will use the funding to support its growth and expansion plans into targeted markets in Europe and the US.
The Leman team was led by partner and head of corporate Dominic Conlon and corporate solicitor Kristofer O'Shea.
LK Shields advises Fane Valley on disposal of Linden Foods and Slaney Foods
LK Shields has advised Fane Valley Co-Operative Society Limited on its disposal of a 50 per cent interest in Linden Foods Limited and Slaney Foods International.
Linden Foods in Northern Ireland, and Slaney Foods in the south, have operated as an joint venture between Fane Valley and ABP Food Group for the past five years.
ABP has now acquired the remaining 50 per cent stake in the businesses, which will continue to operate under their respective trading names for the foreseeable future and the sites will continue to operate as normal.
Marco Hickey, lead partner in the EU, competition and regulated markets team, and Andrew Power, lead partner in the banking and finance team, led the LK Shields team advising Fane Valley on the Irish corporate and EU merger control implications.