Deals roundup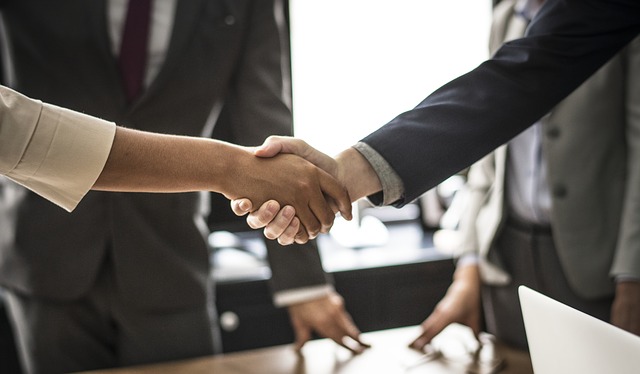 ---
Facility management company Acacia to be acquired by Apleona Group
Dublin-headquartered Acacia Facilities Holdings Limited and its subsidiary Acacia Facilities Management Limited are to be acquired by the Apleona Group.
Philip Lee acted for Apleona in the transaction while Simmons & Simmons acted for Acacia.
Acacia, which has around 230 employees across Ireland, provides a full range of facilities management services to its clients, including numerous global companies in the financial and technology sectors.
Apleona Ireland has almost 1,300 employees and is an established integrated facility management (IFM) service provider. The company's clients range from small stand-alone operations to major international blue chip companies, including a large base of industrial customers in the healthcare and pharmaceuticals sectors.
The acquisition of Acacia significantly strengthens Apleona's market position in Ireland as an IFM provider with a focus on technical services and makes it one of the top three IFM companies in the country.
The completion of the sale is subject to merger control clearance from the Competition and Consumer Protection Commission (CCPC).
The Philip Lee team acting for Apleona on the transaction included corporate partners Inez Cullen, Jonathan Kelly and Ronan Dunne.
The cross-border Simmons & Simmons team advising Acacia was led by corporate partner David Brangam with assistance from Christine Quigley, Jennifer Watters, Aoife McDonough and Geoff Curran in Dublin and Jessica Lang and Markus Schmid in Munich.
Workforce lodging business Roomex to be acquired by Fleetcor
Irish workforce lodging provider Roomex Limited is to be acquired by US-headquartered FleetCor Technologies.
Maples and Calder, the Maples Group's law firm, advised Roomex on the conditional acquisition while Eversheds Sutherland advised FleetCor.
Roomex, headquartered in Dublin, has 600 workforce business customers in the UK and Germany who have stayed in approximately 50,000 hotels.
FleetCor's existing lodging business books tens of millions of hotel room nights annually across a network of 45,000 hotel properties, primarily in the US.
The Eversheds Sutherland team was led by Gavin O'Flaherty in the Dublin corporate team, working closely with David Phillips in the corporate team in Atlanta and colleagues in Ireland, the UK, US and Germany.
The Maples team included Colm Rafferty, partner and head of the firm's Irish corporate practice.
Mediahuis Ireland acquires Carzone for €30m
Print and digital media publisher Mediahuis Ireland has acquired car marketplace Carzone for €30 million.
Arthur Cox advised Mediahuis on the transaction, which will combine Carzone with Mediahuis's existing CarsIreland and Cartell marketplaces.
Mediahuis Ireland, part of the Antwerp-based Mediahuis Group, publishes national and regional newspapers including the Irish Independent, Belfast Telegraph and The Kerryman.
Corporate and M&A lawyer Cian McCourt led the Arthur Cox team, which included Andrea Bowdren, Sergio dos Santos and Colm Honan in corporate and M&A; Patrick Horan in competition; Colin Rooney, Isabel Cooke and Rosemarie Blake in technology and innovation; David Kilty and Rachel Coyle in tax; and Brian O'Rourke and Conor Keegan in real estate.
Oakmount sells historic mixed-use Dublin building for €13.4m
Oakmount has successfully sold its historic Thomas Street building in The Liberties, Dublin for a sum of around €13.4 million.
Ogier Leman's real estate team acted for Oakmount in negotiating the sale, and acted for the group in its initial purpose, development and letting of the building prior to its sale.
The law firm's team was led by partner Andrew Nagle, with managing associate Sarah Keenan and associate Stephen O'Connor.
Ms Keenan said: "It was fantastic to have been involved with the project from the early vision stage to final delivery.
"The building was first constructed in the 17th century, and many of its original features were restored. Its signature architectural finishes throughout are designed to reflect the location's entrepreneurial spirit, whilst acknowledging its rich heritage."
Located next to the iconic Vicar Street music venue and opposite the National College of Art and Design, the 16,614 square-foot property also includes four fully-let floors of grade-A office accommodation and is generating total annual rent of €810,228.
Part of the building dates from the 1600s, when it was one of Dublin's finest purpose-built inns, The Golden Last. Oakmount's redevelopment included preserving the fabric of the original building as well as documenting 4,000 artefacts uncovered by an archaeological excavation and now with the National Museum.
Oakmount is a long-standing client company of Ogier Leman. The firm has assisted Oakmount on a number of matters since the group of developers was set up in 2010.