Deals roundup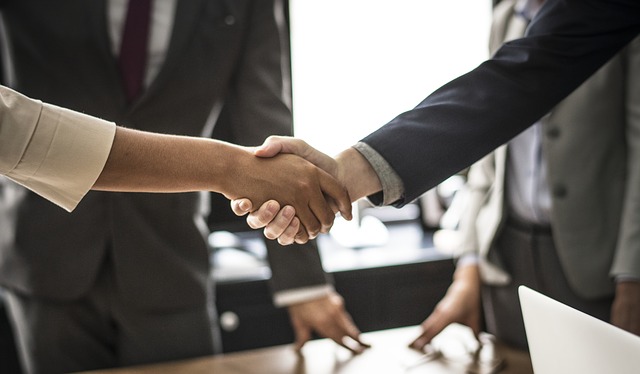 Our regular round-up of deals involving Irish law firms. Submit your deals to newsdesk@irishlegal.com.
---
Matheson advises on €186m auto loan securitisation transaction
Matheson recently advised Cronus Finance DAC in relation to its issuance of €186.4 million asset backed securities.
The transaction is a securitisation of Olympic Commercial and Tourist Enterprises Single Member SA's Greek auto loans (hire purchase contracts and leases). Olympic is a joint-venture between Koç Holding AŞ and Avis Budget Group Inc.
Citibank Global Markets Limited and Piraeus Bank S.A. acted as the joint lead managers and arrangers. Matheson advised the issuer in the transaction on all matters involving Irish law, including capital markets, tax, corporate and regulatory issues during the process.
The Greek car leasing market is a highly concentrated market with Avis acting as one of the three largest players. Avis, together with the two other largest players in the Greek car leasing market, maintain an estimated market share of over 80% in aggregate.
The Matheson team was led by finance and capital markets partner Christian Donagh, assisted by head of listings Margot Carty and senior associate Alan Bunbury. Tax partner Kevin Smith led the Irish tax advice and was assisted by Greg Lockhart and Matthew Broadstock on Irish VAT advice.
Mr Donagh said: "The transaction was challenging from a number of perspectives so it is a great outcome to see the deal successfully closed and listed. Matheson are delighted to have worked with Citibank on this significant transaction for the asset class and for Greek capital markets."
NI: Tughans advises Cordovan Capital Partners on sale of TruCorp
Commercial law firm Tughans has advised Cordovan Capital Partners on the sale of its investment in TruCorp Holdings Limited to management.
The private equity investors this week announced the completion of the sale, which represents a 10.4x gross return on investment for Cordovan's investors.
TruCorp, founded in 2002, designs, manufactures, distributes and sells the most durable and realistic medical training simulators in the world.
Cordovan and the management team bought TruCorp in October 2016 and it has since expanded its product range considerably and experienced significant growth in sales and earnings.
The Tughans team advising Cordovan included partners John McGuckian and Paul O'Brien and associate solicitor Cassie McCormick.
Mr McGuckian told Irish Legal News: "We were delighted to be involved in Cordovan Capital's journey with TruCorp from its initial investment, assisting the company grow and flourish and Cordovan's very successful exit.
"We hope that it is the first of many exits for Cordovan Capital and that it has provided the management team at TruCorp with a platform to further grow."
Arthur Cox advises LRN Corporation on its acquisition of Interactive Services

Arthur Cox partnered with international law firm Latham & Watkins LLP to advise Leeds Equity Partners and its portfolio company LRN Corporation on its acquisition of Interactive Services.
Dublin-based Interactive Services is a global compliance and online learning firm and will benefit from significant investment as a result of the transaction.
The multi-disciplinary Arthur Cox team was led by corporate and M&A partner Michael Coyle, assisted by his colleagues in the corporate and M&A department Elaine O'Neill and Tim Gleeson.
They were supported by tax lawyers Ailish Finnerty and Orlaith Kane, employment lawyers Louise O'Byrne, Sarah Faulkner and Emma Dunne, IP lawyers Olivia Mullooly and Aoife Coll, real estate lawyers Deirdre Sheehan and Conor Clinton, pensions lawyers Sarah McCague and Katie Lawless, and finance lawyers Phil Cody and Darragh Geraghty.
J R Sweeney LLP advises Rynard Investments on sale of Patrona
Dublin firm J R Sweeney LLP has acted for Rynard Investments Limited on the sale of its majority shareholding interest in Patrona Underwriting Limited.
The majority stake in Patrona, one of Ireland's largest managing general insurance agents, has been acquired by Laidir Investments.
Laidir is backed with capital from heavyweight fund manager Greensill Capital and headed by a group of Irish and UK insurance professionals.
The existing management team of Patrona will remain in place, headed by CEO Tony Wright, who retains a significant shareholding in the business.
J R Sweeney LLP acted for Tony and Breda Wright as well as the seller. PwC Wexford were corporate finance advisors to the seller.
Arthur Cox acted for investor funder Greensill and De Búrca Solicitors acted for the investor, supported by Frank Coombes.
Bryan C Sweeney, partner at J R Sweeney LLP, said: "We delighted to be associated with PwC Wexford in advising Rynard Investments Limited – including Tony and Breda Wright who continue as founding directors – who have completed the sale of a majority shareholding interest in Patrona Underwriting Limited, one of the country's largest managing general insurance agents to Laidir Investments Limited."