Deals roundup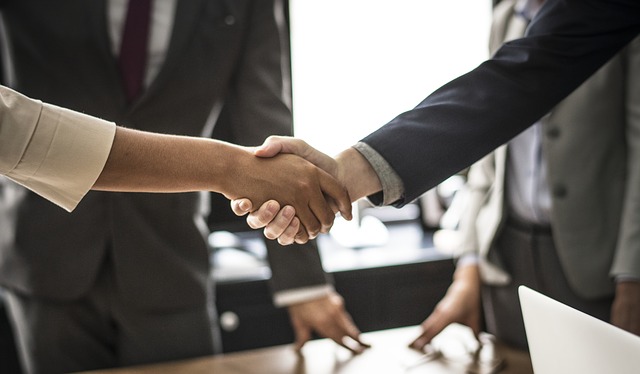 Our regular round-up of deals involving Irish law firms. Submit your deals to newsdesk@irishlegal.com.
---
Arthur Cox advises Aptiv PLC on $2.2bn share offerings

Arthur Cox has advised global technology company Aptiv PLC on its concurrent $2.2 billion ordinary shares and mandatory convertible preferred shares offerings.
Aptiv employs more than 160,000 people across 126 manufacturing facilities and 12 major technical centres worldwide. It focuses on the development of safer, greener and more connected solutions enabling the future of mobility.
The Arthur Cox team was made up of tax partner Fintan Clancy, tax associates Orlaith Kane and Nicola Cavey, and corporate and M&A partner Conor McCarthy.
Matheson advises consulting group Pathfinder on acquisition by Sia Partners
Matheson has advised the shareholders of Irish consulting group Pathfinder on its acquisition by global management consultancy firm Sia Partners.
Pathfinder, founded in 2005, provides provides consultancy services in respect of change programmes and organisational transformation, project delivery and data analytics.
The company employs 40 consultants in its Dublin headquarters and a further 10 consultants in its UK office in Edinburgh.
Pathfinder was advised by a cross-departmental Matheson team led by corporate M&A partner Brian McCloskey and senior associates Enda Garvey and Robert Maloney-Derham.
Mr McCloskey said: "We were delighted to work with Mike, Gary, Lawrence and the rest of the Pathfinder team on this transaction. Pathfinder has built up a market-leading reputation in the consultancy sector and this transaction will provide a platform from which the team can accelerate the growth which they have experienced over a number of years."
ByrneWallace advises medical device start-up on €11m fundraising
ByrneWallace has advised Irish-German medical device start-up OneProjects on its €11 million Series A fundraising round.
The funding will be used to advance the development of the company's novel breakthrough technology in the field of cardiac imaging.
The financing round was led by LSP (Netherlands), investing from its LSP Health Economics Fund 2, and co-led by Atlantic Bridge University Fund, with participation from Enterprise Ireland and a selection of prominent MedTech entrepreneurs.
The ByrneWallace team who advised on the transaction included partner Catherine Dowling and solicitor Catherine Finn in the firm's corporate and life sciences team, as well as Neil Keenan, partner and head of corporate.
Maples and Calder, Philip Lee advise on €10.5m BGF investment in cybersecurity business
Law firms Maples and Calder and Philip Lee have advised the parties to a €10.5 million investment in one of Ireland's leading cybersecurity businesses.
Maples and Calder, the Maples Group's law firm, acted for BGF, Ireland's largest growth capital investor, while Philip Lee acted for Edgescan.
Edgescan, which employs 57 people in Dublin, provides continuous cybersecurity intelligence, assessment and services to leading national and international companies.
NI: Cleaver Fulton Rankin advises Connex Offsite on £3m contract with London property developer
Cleaver Fulton Rankin has advised Connex Offsite on a £3 million contract to supply luxury modular bathroom pods to London property developer Mount Anvil.
The contract will see the Newry-based manufacturer export its residential bathroom pods to Mount Anvil's Royal Eden Docks development in East London.
The Cleaver Fulton Rankin team advising Connex Offsite on the contract and key construction documentation was made up of director Lisa Boyd and associate Paul Tohill.
Ms Boyd said: "Having advised the Doherty family for over a decade on their entrepreneurial pursuits, I was pleased to act on behalf of Connex Offsite in such a high-profile London development project.
"Both my colleague Paul and I are looking forward to advising the business on their future projects as they continue to target new business throughout the UK and grow in the residential market".
Connex launched two years ago with a £1.2 million investment and, due to a significant increase in production, will move into its new £2.5 million facility ahead of time in August 2020.
Fieldfisher, Bohan Solicitors advise on €3.6m investment in security firm

Law firms Fieldfisher and Bohan Solicitors have advised the parties to a €3.6 million investment in a Dublin-based security business.
A Fieldfisher team led by partner Feilim O'Caoimh acted for BGF, Ireland's largest growth capital investor, while Bohan Solicitors acted for Action24.
Action24, which employs 75 people in Dublin, is one of Ireland's leading electronic security businesses with a diversified offering across the domestic and commercial markets.