Deals roundup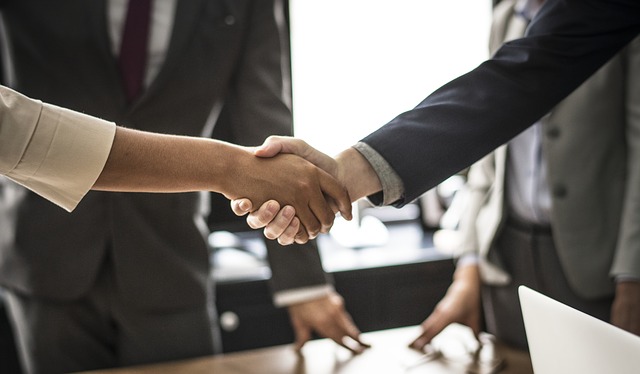 Our regular round-up of deals involving Irish law firms. Submit your deals to newsdesk@irishlegal.com.
---
Arthur Cox and A&L Goodbody advise on largest green revolving credit facility in the Irish real estate market
Ireland's two largest law firms, Arthur Cox and A&L Goodbody, have advised on the largest green revolving credit facility in the Irish real estate market.
Wells Fargo has provided an upsized revolving credit facility of €300 million to IPUT Real Estate Dublin, which includes a €200 million green finance component in line with the Loan Market Association's (LMA) green loans principles.
An Arthur Cox team led by finance partner Grainne Hennessy advised Wells Fargo on the deal, while a cross-practice team at A&L Goodbody advised IPUT.
The A&L Goodbody team was led by Ciarán Rogers, head of finance, and Brian McDermott, head of asset management and investment funds, and supported by senior associates Michelle Daly and Robbie O'Driscoll and solicitor Caitriona O'Dwyer.
ALG's finance team also advised IPUT on its €200m senior secured notes offering on a private placement basis in the US.
ReganWall advises on deals including $20m acquisition and $18m funding round

Business law firm ReganWall has advised on the $20 million acquisition of a Dublin-based company and an $18 million funding round for a Cork-based company.
The firm has advised Dublin-based language technology software company Iconic Translation Machines on its $20 million acquisition by UK-listed RWS Holdings.
It has also advised Cork-based AI procurement software company Keelvar on its Series A funding round, which secured $18 million to support its expansion plans for Europe and the US.
Partner Kieran Regan said: "The last few months has seen significant change for ReganWall as we adapted to remote working, completed several transactions for clients, including the recent Keelvar funding round, and hired more solicitors."
Matheson advises Insight Partners on acquisition of Statistical Solutions
Matheson has advised global venture capital and private equity firm Insight Partners on its acquisition of Statistical Solutions Limited.
The Cork-based data science and business analytics company is the developer of the nQuery clinical trial design platform.
This transaction was brought from commencement to conclusion almost entirely during the current COVID-19 restrictions.
Corporate M&A partner Brian McCloskey and senior associate Enda Garvey led a cross-departmental team advising Insight Partners.
"We were delighted to have the opportunity to work with Insight Partners again on this strategic acquisition of Statistical Solutions, a market leading company," said Mr McCloskey.
"This transaction was particularly important given the constraints of the global lockdown and pandemic which created an unprecedented deal environment. It is a testament to both buyer and seller to have completed this acquisition and we wish both parties continued success."
LK Shields advises Deloitte on acquisition of cloud company DNM
LK Shields has acted for Deloitte on its acquisition of Irish cloud consultancy and managed services provider DNM, which operates across international markets.
Like Deloitte, DNM is a premier consulting partner in the Amazon Web Services (AWS) partner network (APN). DNM is also an AWS managed service provider (MSP) partner.
Deloitte and DNM are both focused on accelerating business transformation for clients through technology with particular synergies in their cloud engineering offering and capabilities.
DNM will join the consulting business at Deloitte, creating a team of more than 1,000 technology consulting professionals in total.
Partner Jennifer McGuire led the LK Shields team advising Deloitte, with assistance from corporate associate James Byrne, pensions and benefits associate Gillian Dully, property associate Elaine O'Connor, and data privacy and IP associate Jane O'Grady.
NI: Tughans and A&L Goodbody advise on £10m investment into window blind manufacturer

Tughans and A&L Goodbody have advised the parties to a £10 million investment by the Business Growth Fund (BGF) in Lisburn-based window blind manufacturer Decora Blinds.
The Tughans team, led by corporate lawyers John McGuckian, Paul O'Brien and Cassie McCormick, supported by contracts and technology lawyer Paul Eastwood, employment lawyer Rachel Richardson and real estate lawyer Colm Fitzpatrick, advised BGF.
The A&L Goodbody team, led by partner Peter Stafford and associate Nikki Stewart in the firm's corporate and M&A team in Belfast, advised Decora on the deal.
The BGF was established in the wake of the 2008 financial crisis to invest up to £10 million in small and medium enterprises in the UK and Ireland.
The funding will be used to support Decora's continued strong growth via expansion into European markets, strategic M&A, and continued investment in product development and infrastructure.
Marking its initial entry into Europe, Decora has recently completed the acquisition of Domus Lumina, a €10m turnover Lithuanian-headquartered manufacturing partner.
Fieldfisher advises Descartes Systems Group on $12m acquisition of Kontainers
European law firm Fieldfisher's London and Dublin corporate teams have assisted Descartes Systems Group on its $12 million acquisition of UK-based Cracking Logistics Limited, doing business as Kontainers.
London partner Jonathan Brooks led a team of lawyers from both offices, assisting Descartes with legal due diligence on the business and the negotiation of the share purchase agreements and other documentation with the sellers and Kontainers' debt providers.
The acquisition is the second deal Fieldfisher has advised Descartes on in the space of four months, having assisted the company on its acquisition of UK-based Peoplevox, a leading provider of cloud-based ecommerce warehouse management solutions (eWMS), in February.
Mr Brooks said: "We are delighted to have advised Descartes on two deals, one either side of the Covid-19 lockdown, and are encouraged that ambitious companies like Descartes are continuing to make acquisitions, despite the economic uncertainty ahead of us.
"Businesses with capital and strategic visions are starting to move to future-proof themselves against the potential challenges faced by industry, and the difficulties many experienced during lockdown highlighted the importance of seamless logistics in keeping companies functioning."
Descartes acquired Kontainers, which has operations in the UK and Ireland, for a total consideration of up to $12 million, with up-front consideration of $6 million, plus potential performance-based consideration.