Courts Service to centralise jury summons system to improve juror attendance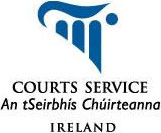 The Courts Service of Ireland has announced plans to centralise jury summons in order to improve the number of people showing up for jury duty, The Times reports.
New figures reveal wide variations across the State in how many of the 11,000 people summoned for jury duty every month last year actually showed up.
The highest attendance rate was in Co Monaghan with 59 per cent, while the lowest was in Co Leitrim with just 15 per cent.
A spokesperson for the Courts Service said the numbers had improved over the past 10 years, particularly with the introduction of a €500 penalty for non-attendance.
He added: "Plans are being drafted to fully centralise the jury summons function. This is expected to add efficiencies in terms of both approach and cost. It will improve communication with those summonsed and should further improve attendance rates."