NI: Conor McCrory presents to Shenyang delegation on business immigration law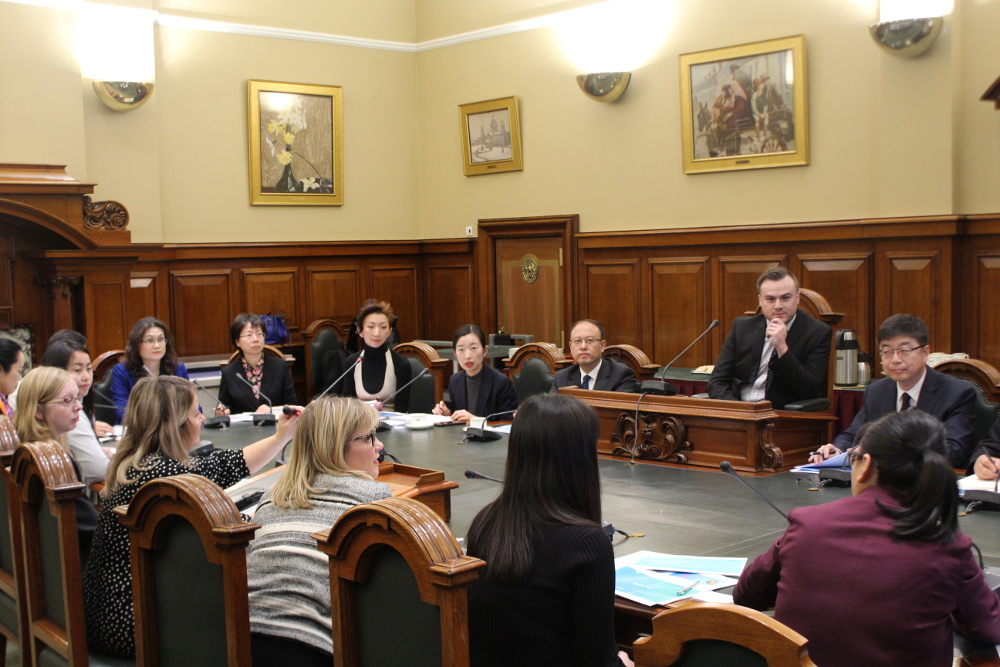 Business immigration solicitor Conor McCrory recently addressed business, government and education leaders from Shenyang at an event in Belfast City Hall.
The Shenyang/Belfast Sister Cities 2018 event was organised by Belfast City Council to welcome guests from Shenyang, Belfast's sister city in China.
The council is aiming to strengthen Belfast's reputation and international profile as a place to visit, study and do business.
Mr McCrory, an associate solicitor at Cleaver Fulton Rankin, presented on business immigration law, covering topics such as the hiring of highly-skilled migrants to the UK, sponsor licensing and reporting, as well as the legal requirements for entrepreneurs to follow if wishing to invest in the UK.
The Deputy Lord Mayor of Belfast, Emmet McDonough-Brown, was also in attendance.
The delegation from China later travelled to Dublin before departing back home to Shenyang.