NI: Conal McGarrity to bring landmark case on child maintenance orders to European courts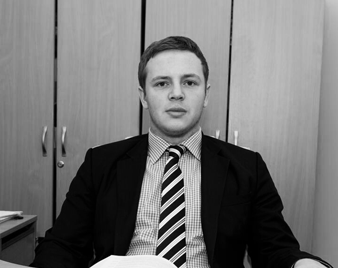 Northern Ireland lawyer Conal McGarrity is bringing a landmark case concerning child maintenance orders to the European Court of Justice on behalf of a Polish man living in Northern Ireland.
The case will consider whether child maintenance orders made in Poland five years before Poland's accession to the EU in 2004 are legally enforceable in Northern Ireland.
The court will be asked to rule on whether or not maintenance regulations apply only to those decision which where given in states that were members of the EU at the time those decisions were made.
The appellant, who has been granted anonymity, is being represented by Dungannon-based PA Duffy & Co Solicitors.
Mr McGarrity, representing the appellant, said: "This is a landmark case involving a point of EU law that is currently without precedent, meaning that it has now been successfully referred to the ECJ for a decision.
"The outcome of the decision will have a very significant impact on the application of law across all EU member states in the area of child maintenance, particularly for states who have recently joined and who intend to join the EU in the future.
"The significance of this case is further compounded by the fact that it could well be one of the last cases from the United Kingdom to be heard in the European Court - so the eyes of the legal world will be fixed on the outcome."
The case is due to be heard later this year.