Colin Smith BL appointed to Northern Ireland truth recovery panel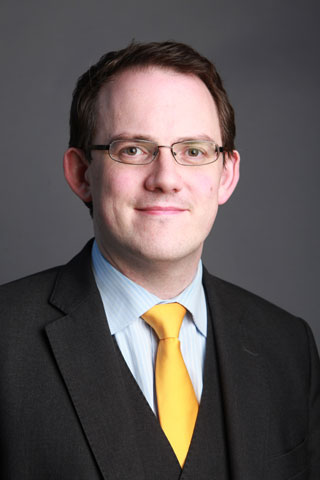 Human rights lawyer Colin Smith BL has been appointed to the truth recovery independent panel for Northern Ireland's mother and baby institutions, Magdalene laundries and workhouses.
The independent panel forms part of the integrated truth investigation recommended by the truth recovery design panel's 2021 report, which includes a statutory public inquiry.
The 10-person panel will be co-chaired by Dr Leanne McCormick and Professor Sean O'Connell, and will collect oral testimonies from victims and survivors over the next 24 months.
Mr Smith, who practises as a barrister in the field of human rights law, will provide expertise on international human rights law and domestic law to the panel.
He is a graduate of Trinity College Dublin and the King's Inns, and an adjunct assistant professor in Trinity's School of Law, where he is joint co-ordinator of the Human Rights Clinic. He is also a member of the Bar of Ireland's human rights committee.
Dr Denis McMahon, permanent secretary of The Executive Office, said: "I would like to congratulate the newly appointed members of the truth recovery independent panel.
"The independent panel appointments are a critical part of the integrated truth recovery investigation. The experience and expertise of the appointees reflects the importance of this work, which will be underpinned by a victim-survivor centred approach.
"This work will be critical to supporting and shaping not only the future statutory public inquiry but other elements of the truth recovery programme which are progressing in parallel."
Dr McCormick and Professor O'Connell added: "We are delighted to be appointed co-chairs of the independent panel.
"A primary role of the independent panel is to provide those with direct experience of the institutions and practices, an opportunity to provide their testimonies in a non-adversarial, supported, and if requested, confidential way.
"We appreciate the importance, impact and responsibility of the independent panel and our roles. We look forward to working with victims and survivors and with the rest of the panel to support access to truth, acknowledgement and accountability."