'Special advocate' to represent survivors of institutional abuse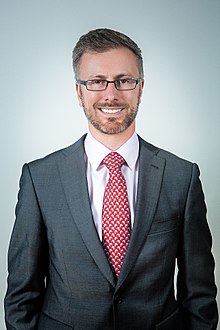 A special advocate for survivors will be appointed to represent the collective interests of those who suffered institutional abuse, the government has announced.
The proposal to appoint a special advocate originates in the action plan for survivors and former residents of mother and baby homes and county home institutions, which contains a number of measures designed to address broader experiences of institutional trauma.
The government has agreed that the role of the Special Advocate will be to ensure survivors' views are central to the delivery of the State's response to the legacy of institutional trauma in mother and baby or county home institutions, Magdalen laundries, industrial schools and reformatories and related institutions.
Roderic O'Gorman, the minister for children, equality, disability, integration and youth, said: "Since the publication of the Commission's report, several hundred survivors have contacted my Department, many of them for the first time.
"Notably, many do not identify as being a part of any established advocacy group, while some have formed new groups. The one thing they all have in common is a desire, and indeed a right, to contribute to this ongoing journey of reparation, support and healing.
"I believe this new model of engagement, through the special advocate for survivors, can deliver a strong and sustained voice for all survivors."
The special advocate will be "operationally independent" of the Department, and will be supported by an advisory council of survivors and a dedicated secretariat. "This will ensure the advocate's work is informed by the lived experience and needs of those most centrally affected," the Department said.
The appointment of the special advocate will be made by Mr O'Gorman following an independently-managed open recruitment process. Recruitment for the position will begin "as quickly as possible".