Clyde & Co launches partnership with Belfast Exposed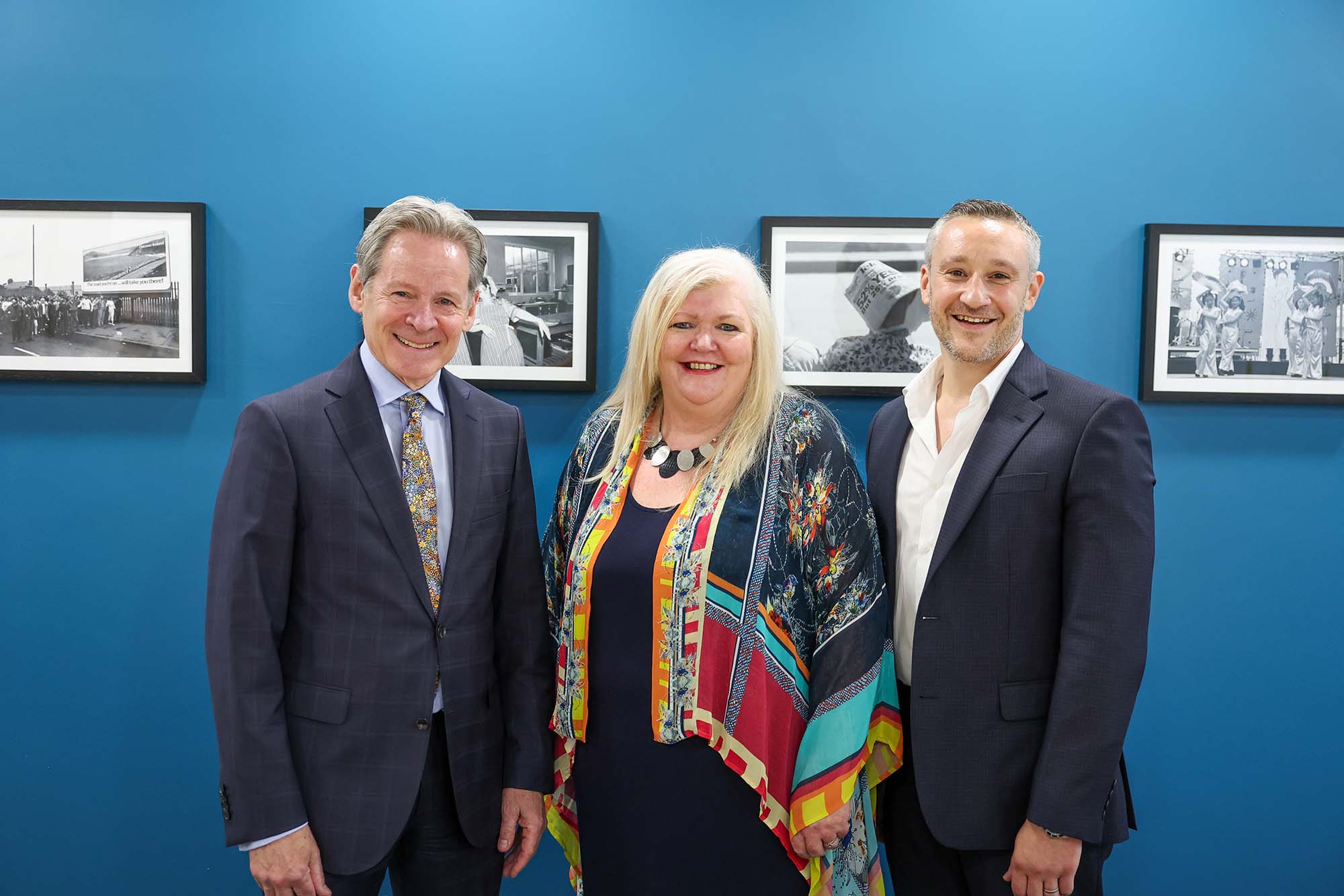 Global law firm Clyde & Co has partnered with Belfast Exposed to exhibit photographs of Northern Ireland life throughout the years in its new offices at Centrepoint, Ormeau Avenue.
Photos from Belfast Exposed's archive programme represent changes in Northern Ireland's social and cultural landscape, while pieces from the future programme illustrate the contemporary and abstract.
Cormac Fitzpatrick, partner at Clyde & Co, said: "Belfast Exposed's mission to enrich people's lives through photography is in line with our global ambition to be a positive contributor to the diverse communities in which we operate."
Belfast Exposed specialises in mental health and wellbeing, supporting individuals and communities through their unique therapeutic photography programme, encouraging those most disadvantaged to be inspired and achieve skills and qualifications that will help with future employment.
The organisation maintains a substantial collection of nearly one million negatives and slides in trust for the community. The collection has been compiled over the last 40 years from contributions from both professional and amateur photographers in Northern Ireland.
Deirdre Robb, Belfast Exposed's CEO, said: "This collaboration with Clyde & Co presented an exceptional opportunity to champion emerging artists, exhibit our rich archive, and make a meaningful contribution to the Belfast Exposed therapeutic photography programme, which aids communities struggling with mental health challenges."
Clyde & Co moved to its new Centrepoint premises, which are 50 per cent larger than its previous Belfast base, in July to support the firm's plans for growth in Northern Ireland and its team of more than 60 lawyers and support staff.