Cleaver Fulton Rankin welcomes four trainee solicitors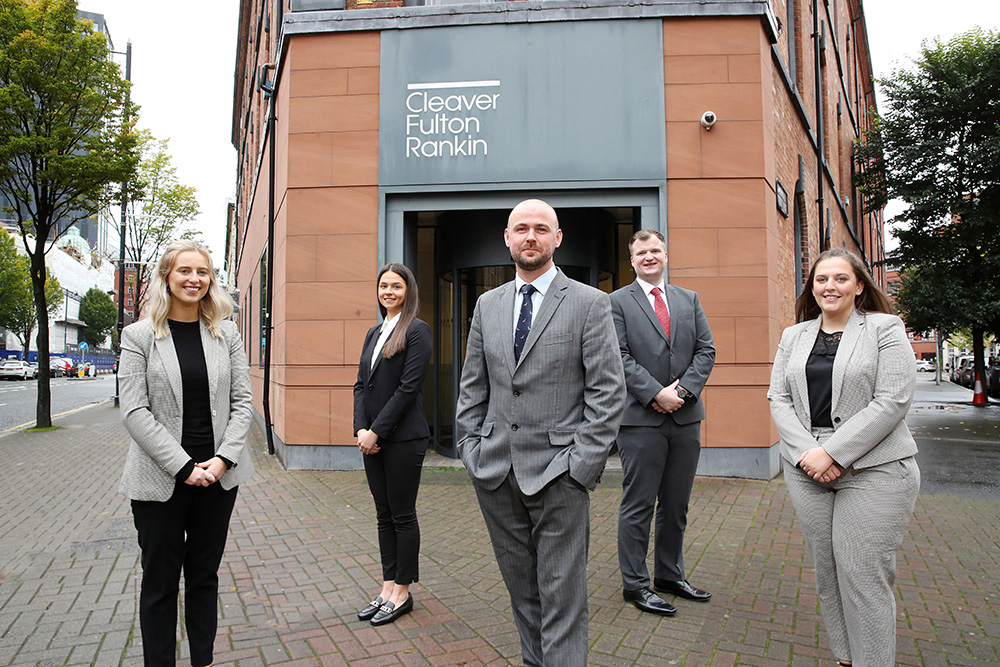 Belfast-based Cleaver Fulton Rankin has welcomed four new trainee solicitors.
The new trainees are Anna Friel and Adele Patterson, both graduates of Queen's University Belfast; Cara Smart, a graduate of Ulster University; and Edward Bergin, a graduate of Trinity College Dublin.
Aaron Moore, training and development director at Cleaver Fulton Rankin, said: "The development and investment in talent at Cleaver Fulton Rankin continues to be a key focus, and we are delighted to welcome Anna, Adele, Edward and Cara to our team.
"They have shown great potential and have proven to be exceptional assets to our team to date.
"Our new trainees will undoubtedly have a successful legal career ahead of them, and I wish them every success in their new roles at Cleaver Fulton Rankin."