Cleaver Fulton Rankin grows dispute resolution team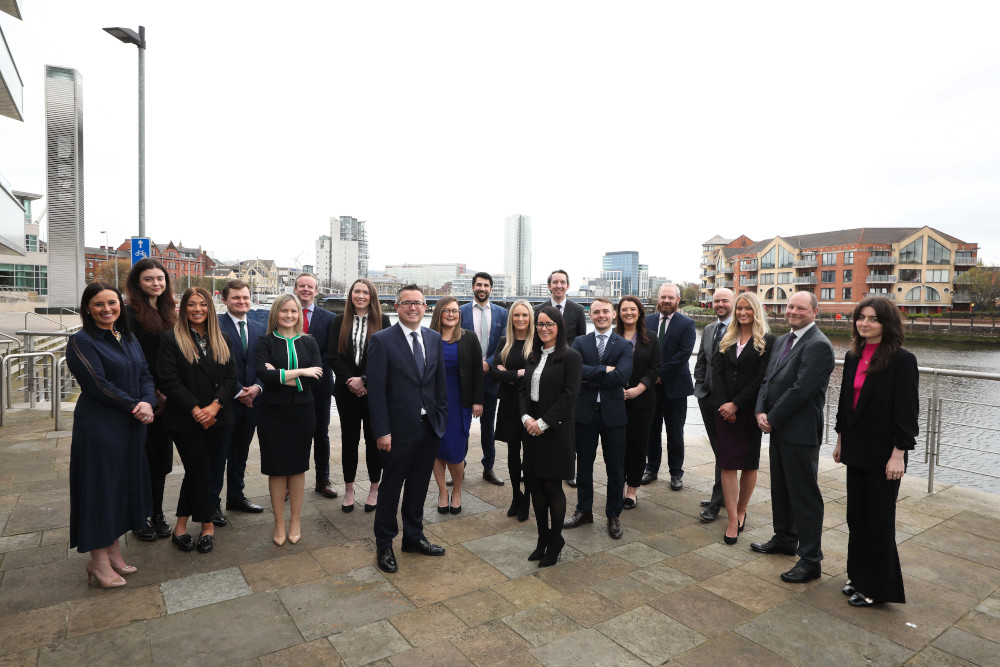 Belfast-based Cleaver Fulton Rankin (CFR) has announced the expansion of its dispute resolution team with nine new appointments.
As well as last year's promotion of Kerry McCloy to director, the firm has hired Jude Copeland as an associate and Niamh Hughes, Brendan Tabb and Ruaidhrí Groom as solicitors. Ashleigh Wilson, Mansoor Nadhar, Laura Gooding and Laura Armstrong have joined the team as paralegals.
Individual team members specialise across a broad spectrum of dispute resolution practice areas including banking, business, construction, debt recovery, energy, insolvency and business restructuring, maritime, personal injury, probate and trusts, procurement and property.
Earlier this year, the dispute resolution team was appointed to assist with the Muckamore Abbey Hospital inquiry. Having undergone specialist vulnerable witness training, a team of 16 solicitors from CFR are now in the process of taking witness statements and compiling sensitive witness evidence for one of Northern Ireland's largest ever public inquiries.
The firm's contentious trusts and probate team was more recently recognised in the Chambers 2023 High Net Worth Guide for Private Wealth Disputes. Managing director Jonathan Forrester continues to be recognised as the leading lawyer in private wealth disputes in Northern Ireland, while associate Rachael Gamble received recognition as an 'associate to watch'.
The dispute resolution team continues to be ranked as a Tier 1 firm in The Legal 500 Guide 2022.
Jeanette Donohoe, recently promoted to head of the team, said: "The development and growth of our dispute resolution team will continue to enhance the breadth of legal services provided to our clients in a complex commercial market.
"The new appointments across specialist areas within the team at various levels of qualification will continue to progress and enhance our ambitious growth and development plans.
"It is a testament to the exceptional talent and hard work of our team that we have consistently gained recognition in the UK's most prestigious legal directories and have received excellent feedback from our valued clients.
"We look forward to continuing to grow and innovate across the breath of specialist practice areas which we offer."