Cleaver Fulton Rankin welcomes five new trainees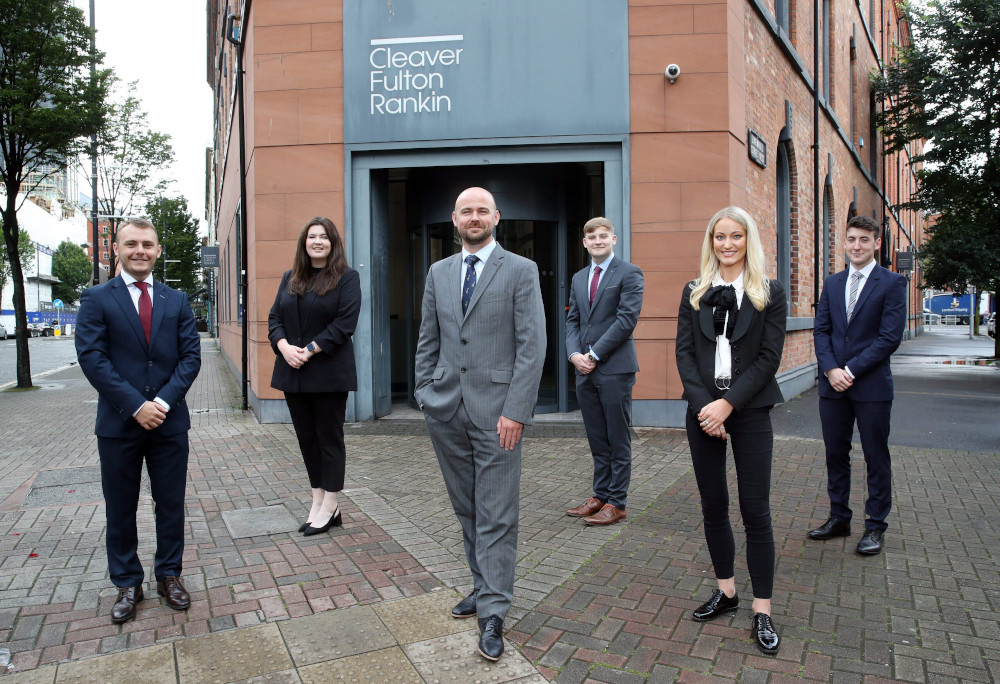 Northern Ireland firm Cleaver Fulton Rankin has welcomed five new trainee solicitors as part of its commitment to developing talent and investing in the future generation of lawyers.
Each trainee will complete a two-year training programme working alongside skilled lawyers on a variety of cases and matters to provide support and accelerate their learning.
This year's trainees are Jack Hull, who studied law at the University of Dundee in Scotland; Aoife McTaggart and Peter Longwell, who both studied law with politics at Queen's University Belfast; James Greene, who studied law at Queen's University; and Sarah Wilson, who studied law at Ulster University.
Aaron Moore, the firm's training and development director, said: "We are excited to welcome five trainees to the firm, as they begin their journey of learning and development at Cleaver Fulton Rankin. As a full service law firm, our trainees have a unique opportunity to become involved in a wide range of service areas, with expert support and guidance from our multi-disciplinary teams.
"Whilst the Covid-19 pandemic has changed the landscape of how we work, developing and investing in talent has remained a core focus at Cleaver Fulton Rankin. We launched a virtual induction programme and have utilised technology in new ways to continue to deliver a valuable and progressive learning programme."
He added: "I look forward to seeing our new trainees grow and progress through the programme, and look forward to working with each of them on their journey towards becoming a solicitor."