Cleaver Fulton Rankin welcomes five new trainee solicitors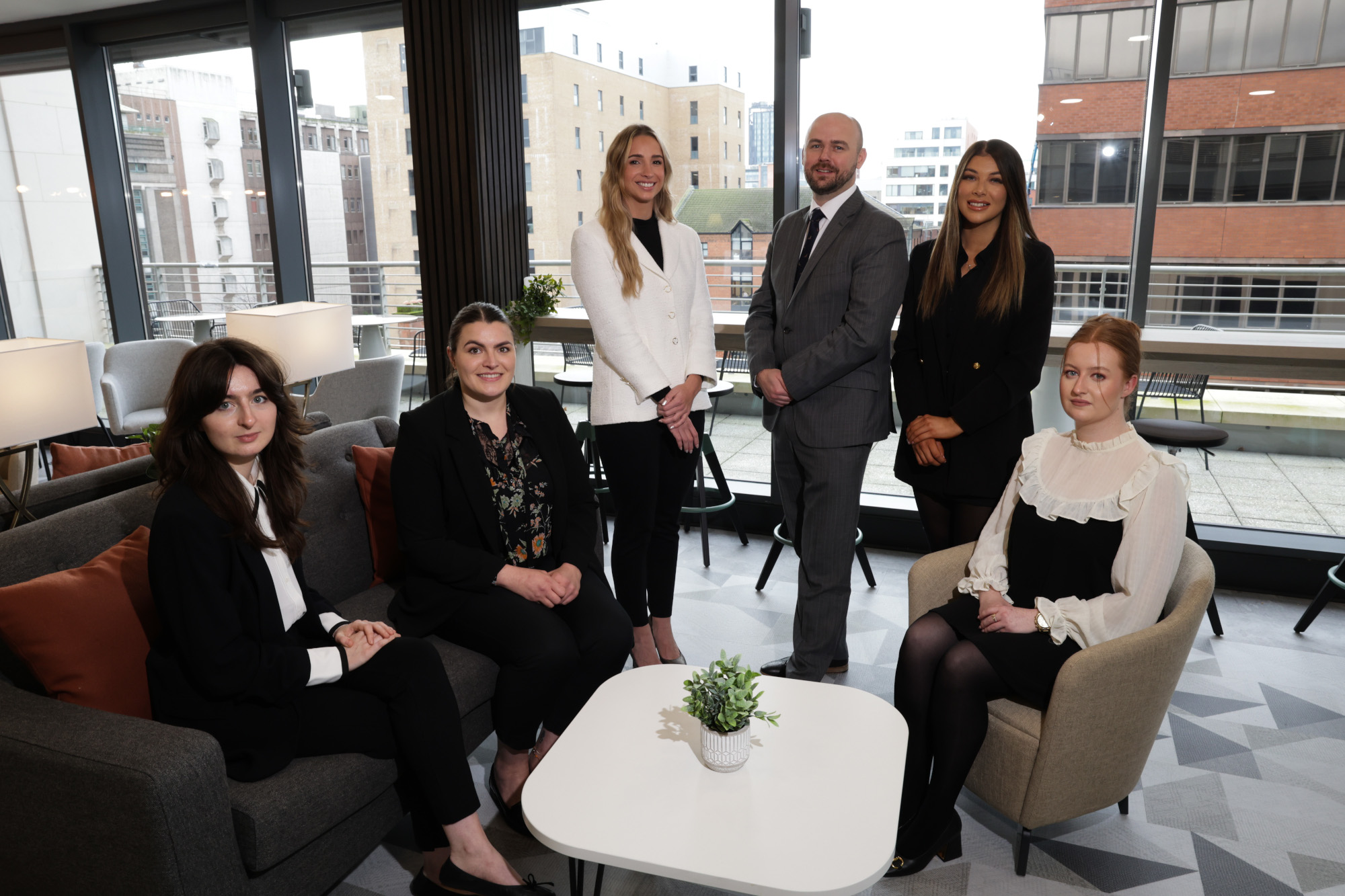 Belfast-based Cleaver Fulton Rankin has appointed five new trainee solicitors in its latest trainee recruitment round.
The intake includes three former paralegals from its team — Ashleigh Wilson, Melissa Ruddock and Laura Armstrong — in addition to newcomers Kaitlyn McCaw and Hannah Roy.
Ms Wilson and Ms Roy are graduates of Ulster University, while Ms Armstrong and Ms McCaw studied law at Queen's University Belfast and Ms Ruddock is an alumna of Cardiff University.
All five will now complete a two-year training programme working alongside expert lawyers on a variety of cases and matters to provide support and enhance their learning.
Aaron Moore, training and development director at Cleaver Fulton Rankin, said: "We are delighted to have recruited a further five trainee solicitors to our team.
"We are pleased to welcome Hannah Roy and Kaitlyn McCaw as new additions to the firm, while we congratulate our former paralegals Ashleigh Wilson, Melissa Ruddock and Laura Armstrong as they begin their training contracts with us.
"Investing in the next generation of legal talent is vital to our business and we are honoured to have such talented professionals on board."