Cleaver Fulton Rankin signs up to climate action pledge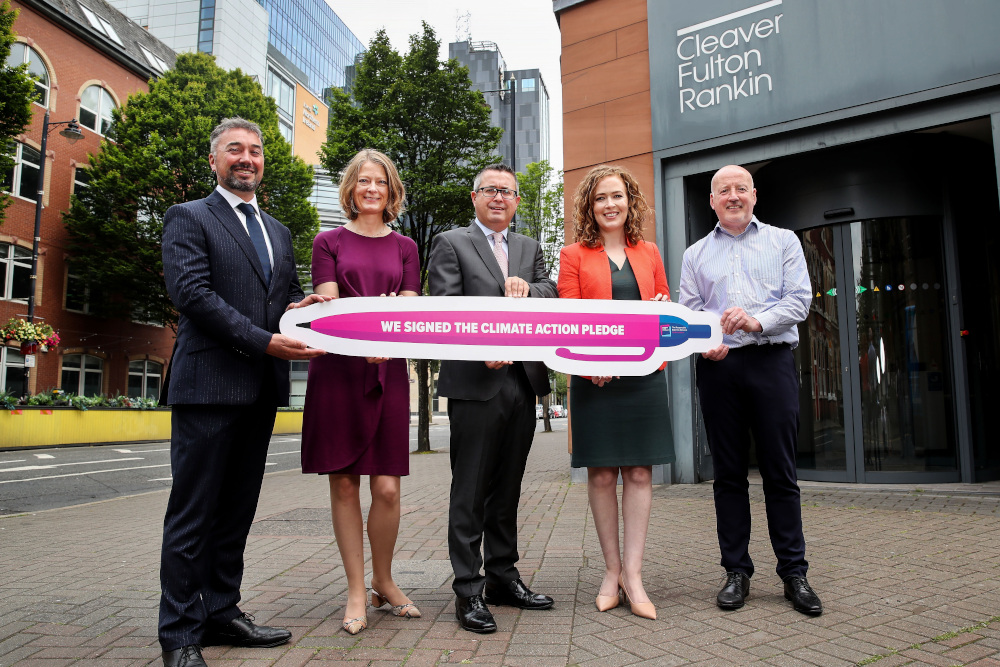 Belfast-based Cleaver Fulton Rankin (CFR) has signed up to a climate action pledge committing the firm to reducing its carbon footprint and setting ambitious targets to enhance its sustainability.
The law firm — which says it will halve its greenhouse gas emissions by 2030 — joins a host of local businesses in signing up to the pledge co-ordinated by Business in the Community NI.
Earlier this year, members of the firm's corporate social responsibility group undertook carbon literacy training, building awareness and exploring the challenges and opportunities that climate action presents. The training was funded by the Linen Quarter Business Improvement District (LQ BID) and delivered by Business in the Community NI.
CFR has taken a number of actions in order to reduce its carbon footprint, such as introducing an eco-friendly managed print service, and introducing a walking group through the use of the 'Treekly' app, which rewards step targets by planting mangrove trees in Madagascar.
Managing director Jonathan Forrester said: "At Cleaver Fulton Rankin we prioritise our responsible business targets, including our responsibility as a business to help protect and preserve our environment. We are proud to be a signatory of the climate action pledge with Business in the Community NI.
"Our team has made ambitious and detailed plans for reducing our carbon footprint as a business, and we are confident that we will meet our target of a 50 per cent reduction in our greenhouse gas emissions by 2030."
Kieran Harding, managing director of Business in the Community NI, said: "Signing the climate action pledge is an act of public accountability that proves to an organisation's stakeholders, customers and employees that they are taking ambitious action on the climate crisis. To make a real difference, businesses need to collaborate and act now.
"We are delighted that Cleaver Fulton Rankin has joined our growing group of Northern Ireland organisations that have made a public declaration to take action urgently."