Cleaver Fulton Rankin launches diversity and inclusion strategy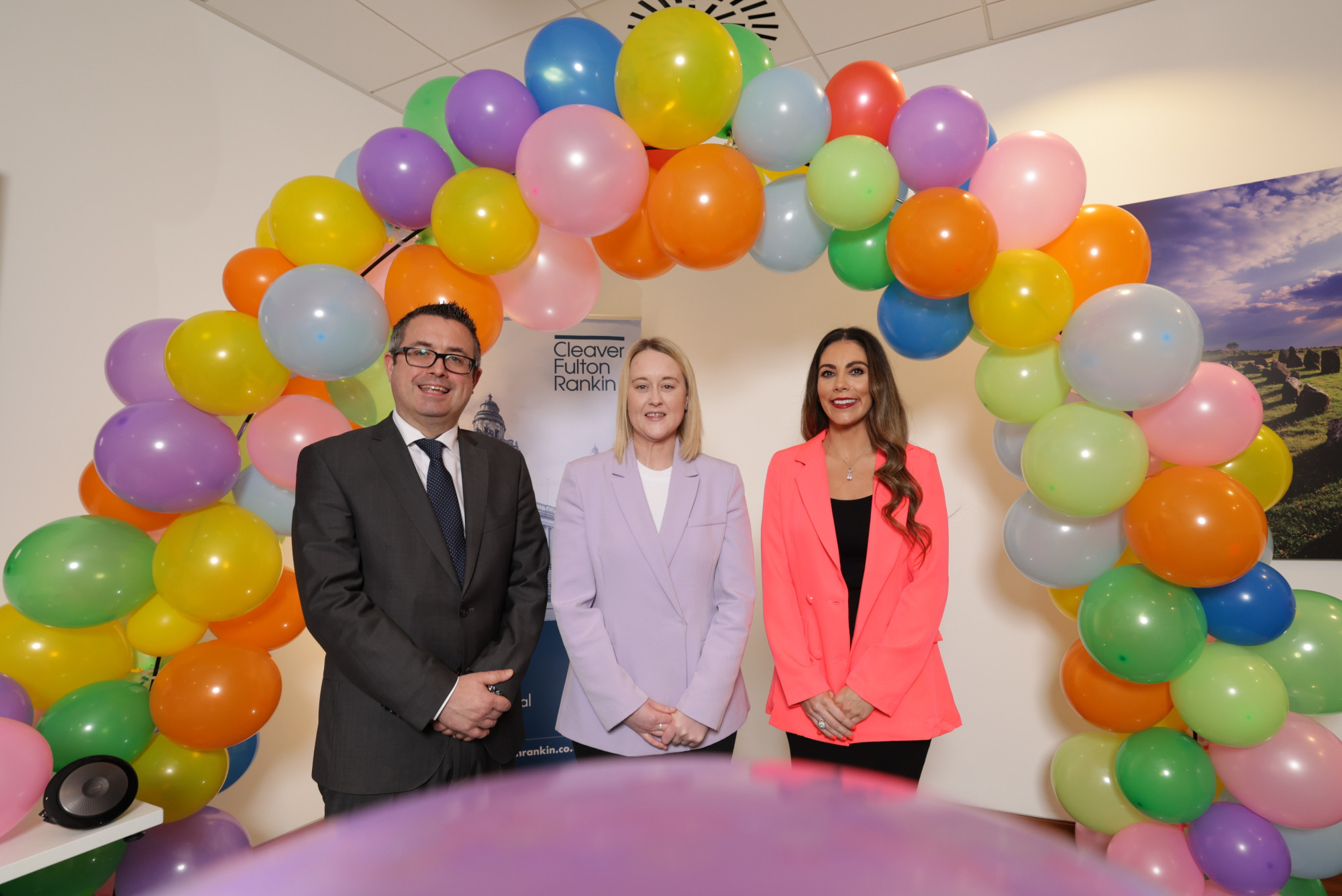 Belfast-based Cleaver Fulton Rankin has launched its new diversity and inclusion strategy at a staff party which highlighted its progress over recent years.
Guest speaker Emma Lyttle from Diversity Mark was at the event to communicate the importance of equality, diversity and inclusion, recognising the firm's progress in relation to launching a new strategy to drive forward its objectives.
Cleaver Fulton Rankin's managing director Jonathan Forrester and HR director Kerri Bradley also spoke, introducing the strategy and underlining the importance of diversity and inclusion as a key strategic priority.
The launch event included celebration drinks, pizza and various interactive activities including a diversity and inclusion quiz and prizes, with the main prize donated by the Grand Central Hotel in Belfast. A video highlighting the firm's diversity and inclusion journey over the last number of years was shared on screen.
Commenting on the event, Ms Bradley said: "I would like to thank Emma Lyttle at Diversity Mark for joining us at our celebration event on Friday and reiterating the importance of equality, diversity and inclusion in the workplace.
"I am thrilled to celebrate our hard work and progress through the launch of our new webpage and strategy, which was developed by our diversity and inclusion committee, through collaboration with our wider team. The celebration event provided an opportunity to share our progress with our team, highlighting our objectives, values and plans for the year ahead.
"At Cleaver Fulton Rankin we want everyone to feel supported, encouraged and a sense of belonging. We are committed to fostering a culture which supports the unique and diverse needs of our people, clients and stakeholders, with a strategy guiding us on our journey so we can continue to improve and to be a welcoming and inclusive company."
Mr Forrester added: "Diversity and inclusion continues to be a key part of our culture. The launch of our diversity and inclusion strategy communicates our overall vision and sets out how we prioritise equal opportunities for all.
"I am proud of the progress we have made by attaining the Bronze Diversity Charter Mark. Looking ahead, our strategy will provide important guidance and focus, further benefiting our people, our clients and our community."
All employees at Cleaver Fulton Rankin completed equality, diversity and inclusion training in January 2023. In addition, the firm has communicated its overall vision, values and focus areas both internally at its celebration event, and through the development of a diversity and inclusion section on the firm's website.