NI: Cleaver Fulton Rankin appoints four new trainees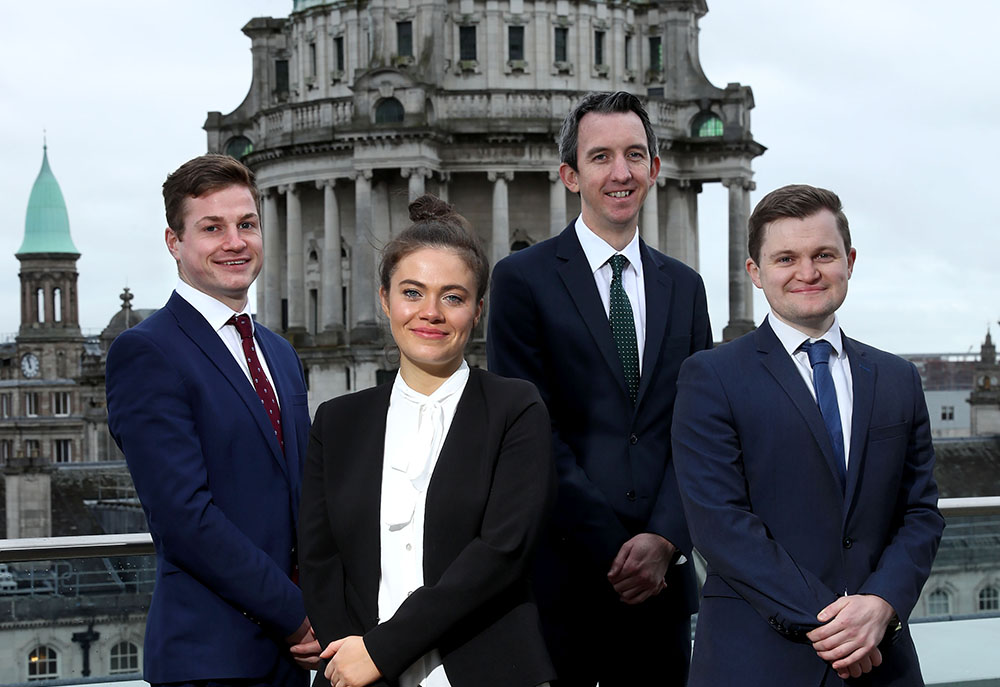 Belfast firm Cleaver Fulton Rankin has announced the appointment of Christopher Bew, Olivia Sheanon, Brendan Tabb and Ruaidhri Groom as trainee solicitors.
The trainees will spend a period of six months each in four different departments, working alongside skilled solicitors with the opportunity to meet clients and carry out many of the responsibilities of a solicitor.
Trainee programme director Aaron Moore said: "The programme is designed to develop trainees with the knowledge and skills to become great lawyers, whilst exposing them to challenging and rewarding hands on experience working alongside our experienced professionals. I look forward to working alongside our new talented trainees in the future."
Recruitment for the firm's 2020 trainee programme opens on Friday 4 October 2019.
An open evening for the 2020 trainee programme will be held at the firm's offices on Thursday 3 October 2019, where senior and junior staff will offer practical advice and share their experience of working at a leading commercial law firm.