Civil liberties group hits out at 'illegal' use of PSC in childcare scheme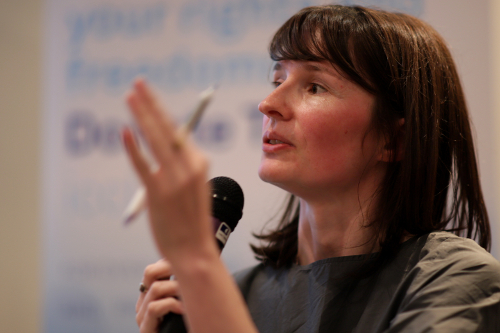 The requirement to hold a Public Services Card (PSC) in order to apply for the National Childcare Scheme is illegal, highly discriminatory and will violate the privacy rights of people living in poverty, the Irish Council for Civil Liberties (ICCL) has warned.
The alternative paper application process for the National Childcare Scheme, which does not require a Public Services Card, will not begin until January and there is no provision for back payment.
The Data Protection Commission (DPC) ruled in August that there is no legal basis for requiring the PSC for services other than welfare.
Elizabeth Farries, information rights programme manager at ICCL, said: "Who are the people who cannot afford to lose one month in childcare payments? Those who are living on the breadline, of course.
"We've seen this for a number of years now, that the PSC targets those who can least afford to fight it. Those in receipt of social welfare payments, pensioners, students who need maintenance grants, they've all been forced to hand over their personal data in exchange for services to which they are already entitled."
Ms Farries added: "The Department of Social Protection continue to ignore the state's independent regulator, continue to roll out this illegal scheme, and continue to force it upon people who need welfare services the most, including those dependent on the National Child Care scheme."
The DPC is currently planning to launch enforcement proceedings against the Department of Social Protection in relation to the PSC.
The Department has said it will challenge the DPC findings against the scheme, and all rulings in the DPC report.