NI: Cinema chain settles disability discrimination claim with wheelchair user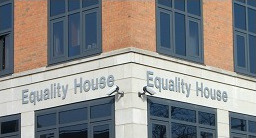 A cinema chain has settled a disability discrimination claim brought by a woman who uses a wheelchair with support from the Equality Commission for Northern Ireland.
Leah Batchelor is a user of the CEA card scheme, which allows people who need additional support in public to receive an additional complimentary cinema ticket when buying a full price ticket.
Her father had tried, on her behalf, to book tickets to see Frozen 2 at IMC Cinema Newtownards in November 2019, but was told that the CEA could not be used for the first two weeks of a new film release, even though he provided an email from CEA showing that there were no such restrictions on its use.
In settling the case, IMC Cinemas agreed to implement the CEA scheme across all of their cinemas in Northern Ireland within six weeks of each cinema opening. The group currently have five cinema complexes across Northern Ireland. The chain also agreed to a £1,500 cash settlement.
Mary Kitson, senior legal officer at the Equality Commission, said: "Leah's experience highlights the proactive duty within the Disability Discrimination Act which requires service providers to consider what adjustments they can make to their services to ensure that people with a disability can access them.
"For businesses who need support or guidance in making these decisions, the Commission's 'Every Customer Counts' initiative provides resources which can help them make their service or business more accessible to people with a disability."