Ciara Dowd: Coercive treatment for anorexia can be withdrawn in best interests of ward even if they may die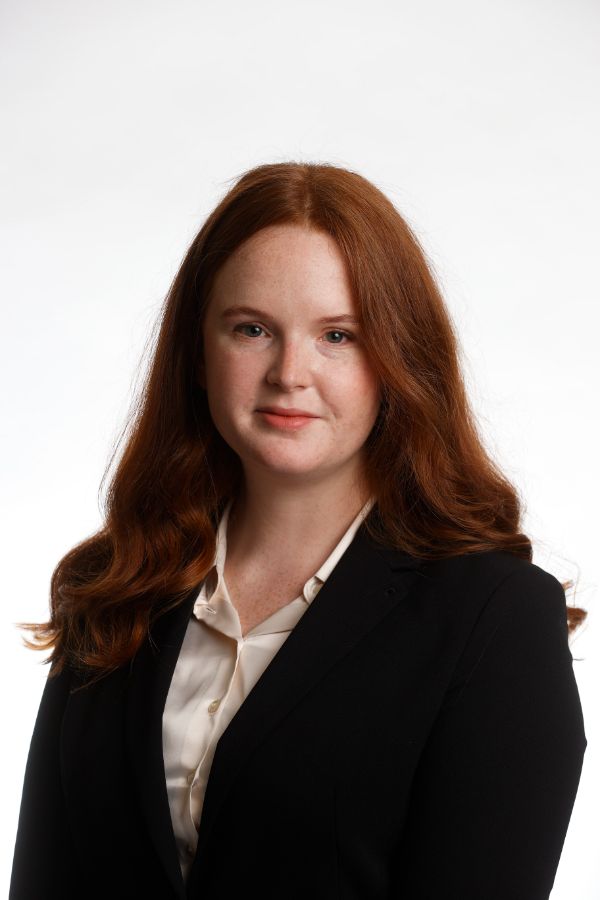 Ciara Dowd BL reports on a recent judgment exploring wardship, involuntary treatment and best interests, wherein Ms Justice Niamh Hyland ultimately decided to make orders withdrawing coercive treatment in circumstances where such withdrawal is likely to mean Ms A will die.
The High Court has made orders to cease coercive treatment to an anorexic woman, ward of court, where such treatment was highly distressing and therefore not in her best interests. This is in spite of the fact that the court accepted that such a course of action would likely result in the woman's death, due to her highly fragile state of health.
Background
The respondent, Ms A, is aged 44 and has lived with severe treatment resistant anorexia nervosa for over 25 years.
In November 2019, Ms A was admitted to hospital as an acute medical inpatient following her presentation with collapse, hyponatremia and hypoglycaemia secondary to malnutrition. She complied only intermittently with medical recommendations for re-feeding and physical activity restriction. She refused food and naso-gastric re-feeding ("NG feeding") while repeatedly requesting to leave the hospital.
A number of weeks later, Ms A's treating consultant psychiatrist wrote a report seeking an endorsement by the High Court to allow for the delivery of acute medical care and coercive NG feeding to Ms A, according to her best interests. In the opinion of the doctor, Ms A lacked the capacity to refuse re-feeding as, because of her severe anorexia nervosa, she was unable to use and weigh the information necessary to make the decision.
In January 2020, Ms A was made a ward of court, so the Health Service Executive could secure orders permitting her treatment on a coercive basis, including involuntary admission to both a psychiatric unit in Ireland and a specialist hospital for the treatment of anorexia in the United Kingdom.
Over the next two years, Ms A was treated for her eating disorder in various settings, including in the community while residing at home, as well as a specialist eating disorder unit in the UK and an Acute Mental Health Unit.
Regular High Court hearings took place reviewing the placements and treatment orders. At a number of these hearings, Ms A gave evidence that she remained very distressed by hospital admissions and the wardship process, which she perceived as affording her no benefit. The court ordered that Ms A should reside at home and permitted the treating team to manage Ms A's outpatient and community care only and removed any mechanism for the admission of Ms A to hospital against her wishes.
High Court
The present hearing took place in December 2021. The HSE sought orders for the treatment of Ms A, but only on the basis that she was agreeable to treatment. The orders sought did not contain orders for coercive treatment. Ms A was at the time admitted to Hospital but by way of voluntary self-admission, for treatment of complications resulting from her eating disorder.
Ms A expressed her strong wish not to receive NG feeding now or in the future. Her treating doctor gave evidence that the short-term stabilisation of her weight in previous hospital admissions had not been followed by meaningful progress towards recovery. In his opinion, detention in hospital coercive treatment was very unlikely to be of any enduring benefit and was very likely to be experienced as traumatic and would also not be without its own risks medically, given her frailty.
Unlike previous occasions where court orders were made which did not provide for coercive treatment, the situation facing the court on this occasion was that Ms A's health situation was very precarious. On the previous occasions, it was anticipated that if her health did deteriorate, the Hospital could have decided coercive treatment was required to save her, and if it thought it was appropriate to provide same, it would come back to court to have further Orders made.
However, at the time of this hearing, the health situation of Ms A was now extremely acute. The court noted that it is possible without NG feeding or admission to hospital the consequence for Ms A is likely to be her premature death.
The court considered the case law on the circumstances in which life-saving treatment may be withheld, including In the matter of JJ [2021] IESC 1 and A v Hickey [2021] IEHC 318.
Furthermore, in deciding whether discontinuing the orders for coercive treatment was in Ms A's best interest, the court had regard to the list of circumstances which were identified by Denham J. in In Re a Ward of Court (No. 2) [1996] 2 IR 79. The court, noted among other things, that for Ms A, coercive NG feeding would involve a serious degree of bodily invasion. That had to be considered in light of the medical team's evidence that such treatment was highly unlikely to be of any enduring benefit. The court therefore concluded that Ms A's dignity would be adversely affected by continuing coercive treatment, and that Ms A's best interests are that no further coercive treatment should be provided to her in relation to her eating disorder.
Conclusion
The court therefore made the orders as sought by the HSE, which did not provide for involuntary treatment. It noted that given Ms A's extremely fragile state of health, this may well result in her early death.
The court also noted that such a conclusion was arrived at in light of the length of time over which Ms A has suffered from anorexia, and the age of Ms A, and stated that a very different view might be taken by a court where the duration of the illness was shorter and/or the person was younger.