Children living in 'deplorable' conditions in local authority-run halting site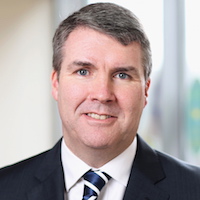 Children are being forced to live in "deplorable" conditions in a local authority-run halting site for Travellers, the Ombudsman for Children's Office (OCO) has concluded in a damning report.
The OCO launched an investigation following a 2018 complaint from a Traveller advocacy group about the conditions in the unnamed site, where 66 children and their families are living.
The site was found to be rat-infested with inadequate sanitation and poor maintenance, to the point where children living there were suffering skin conditions and respiratory problems, according to the No End in Site report.
Around 140 people at the site use the toilets and washing facilities designed for just 40 people, which were not properly maintained.
The OCO has made a number of recommendations and has said that, given the seriousness of the investigation and to ensure accountability, the commitments made by the local authority should be overseen at CEO level.
The recommendations include an immediate review of the housing applications complaints made by the 11 families involved in this case and an independent audit of all social housing applications from the families on the site.
The OCO has also called on the local authority to establish a specific complaint handling mechanism or amend the current complaint process to ensure it is easily accessible and effective in managing complaints.
Ombudsman Dr Niall Muldoon said: "The conditions we found on the halting site in question were deplorable. To think that children in Ireland in 2021 are living like this is utterly shocking. Under no circumstances can this be accepted or allowed to continue.
"This was a long and difficult investigation for the families involved, for the Traveller advocacy group and the local authority in question. I very much welcome the commitments made by the local authority to implement the recommendations from this investigation and in particular the expressed commitment by the CEO to ensure the necessary actions occur.
"I will be seeking regular updates from the local authority on the progress they have made in implementing our recommendations and how the lives of children have improved."