CCLRP: Parental homelessness is keeping children in care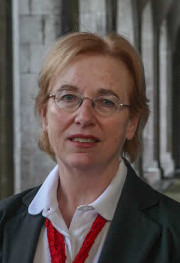 The latest tranche of case reports from the Child Care Law Reporting Project (CCLRP) reveal that homelessness is leading to children being kept in care.
The second volume of 2018 case reports, now available from the project's website, includes 38 cases from all parts of the State.
Six of the reports involve a mother who was homeless at the time the case was being heard.
Although the mother's homelessness was not the immediate cause of the application to take children into care in any of the cases, it created difficulties in a number of cases where the possibility of reunification arose.
Dr Carol Coulter, director of the project, said: "It is worrying that homelessness is emerging as an additional factor keeping children in care.
"We are now seeing cases where parents are addressing the problems that led to their children going into care on an interim basis, but even when those problems have been addressed, judges are reluctant to send children back to parents who are homeless."
Other cases in the latest tranche of reports involve issues such as suspected abuse of a child in foster care, suspected forced marriage, and child trafficking.