ByrneWallace to sponsor Irish Early Career Awards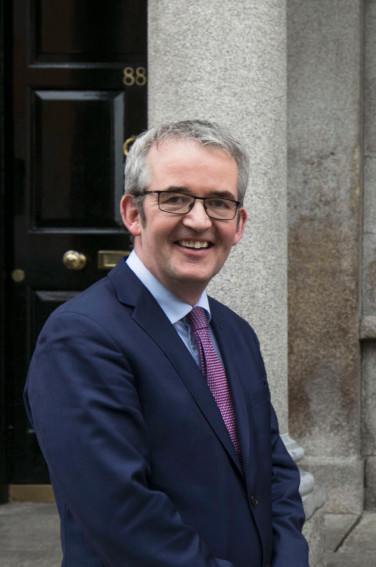 ByrneWallace LLP has announced its sponsorship of this year's Irish Early Career Awards, which celebrate excellence and recognise the achievements of young professionals in Ireland, reward innovation, best practice and outstanding achievement across a broad range of sectors.
This year's awards ceremony will take place on Wednesday 28 September 2022 in the Guinness Storehouse. ByrneWallace will present the award for young professionals working in the field of human resources in either consultancy, professional practice or in HR departments of corporate businesses.
Michael Kennedy, head of employment law at ByrneWallace, said: "ByrneWallace LLP is delighted to support these prestigious awards and help recognise Ireland's talented HR professionals by sponsoring the Award for HR Professional of the Year.
"As Ireland's leading adviser on employment law, we have worked with and advised HR professionals across all industry sectors, private and public, over many years.
"During the last two years, the landscape in which HR professionals operate has become increasingly challenging and complex. Workplaces and working life have changed irreversibly due to the pandemic, and HR professionals have had to respond quickly to support their employers and assist employees in navigating the new forms of working, developing new policies and procedures, and gaining an understanding of the many employment law changes and developments which have affected how employers now manage and engage with their workforces.
"We are delighted to help recognise their achievements, and look forward to celebrating their success."
Michelle Ní Longáin, employment law partner and current president of the Law Society of Ireland, added: "Early career development is a high priority in ByrneWallace LLP. As a firm, we recognise the important role our people play in providing a progressive and first class legal service to our clients.
"We invest heavily in creating a motivating and engaging culture of learning and development to support our people at all stages of their careers, empowering them to achieve their very best and providing them with resources, training and guidance.
"Research has shown that organisations with a culture of continuous learning and development attract, develop and retain the best people. We are proud to support the Early Career Awards and help to recognise the outstanding organisations and individuals who demonstrate a commitment to lifelong learning and continuous career development."