ByrneWallace staff 'go green' to raise cash for Barnardo's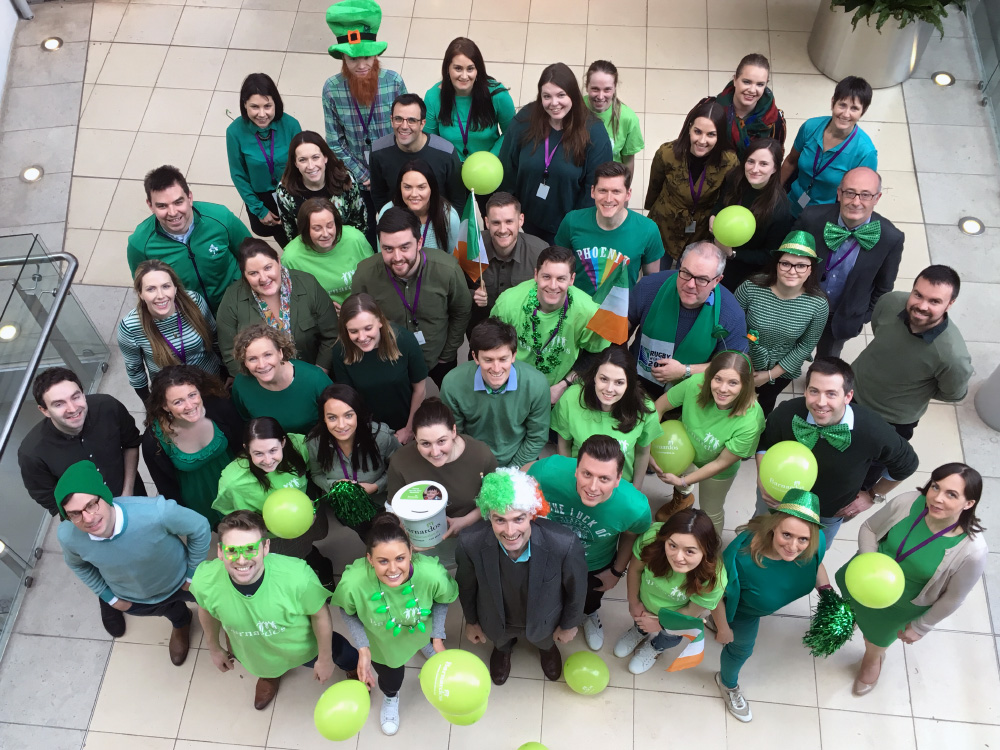 ByrneWallace staff took part in a "Go Green Day" to raise vital funds for children's charity Barnardo's.
The charity encouraged firms to support the Barnardo's Go Green Campaign to support its work with over 15,000 vulnerable children across the country.
As part of the fundraising activities, ByrneWallace staff "donned their green" on Friday and hosted a traditional Irish breakfast which kicked off the day's event.
Managing partner Feargal Brennan said: "Being connected with our community is important to us at ByrneWallace. We have a well-established Corporate Responsibility Programme, and support a wide variety of organisations and causes.
"Our support includes pro bono work, local involvement and volunteerism as well as hosting numerous fundraising events throughout the year like today's event; we actively encourage and support our staff to get involved in our community and help make a difference.
"As a business we are committed to working together to contribute to community and other initiatives. Being in a position to do so is a great privilege and it is only right and proper that as a Firm we and our people get behind these initiatives. There is always more that can be done.
"It is my hope that in the coming year we will develop new programmes which will make a really positive contribution, both through the commitment by our people of their time and energy, and financially."
Mark Kavanagh, partner and head of banking & finance, who is co-ordinator of the ByrneWallace Corporate Responsibility Programme, added: "We are delighted to host this fundraising event and help support Barnardos provide vital services and programmes to families in need. We greatly respect the essential work they do in supporting vulnerable children across the country."